Asking for the Federal Government's Help For New Affordable Housing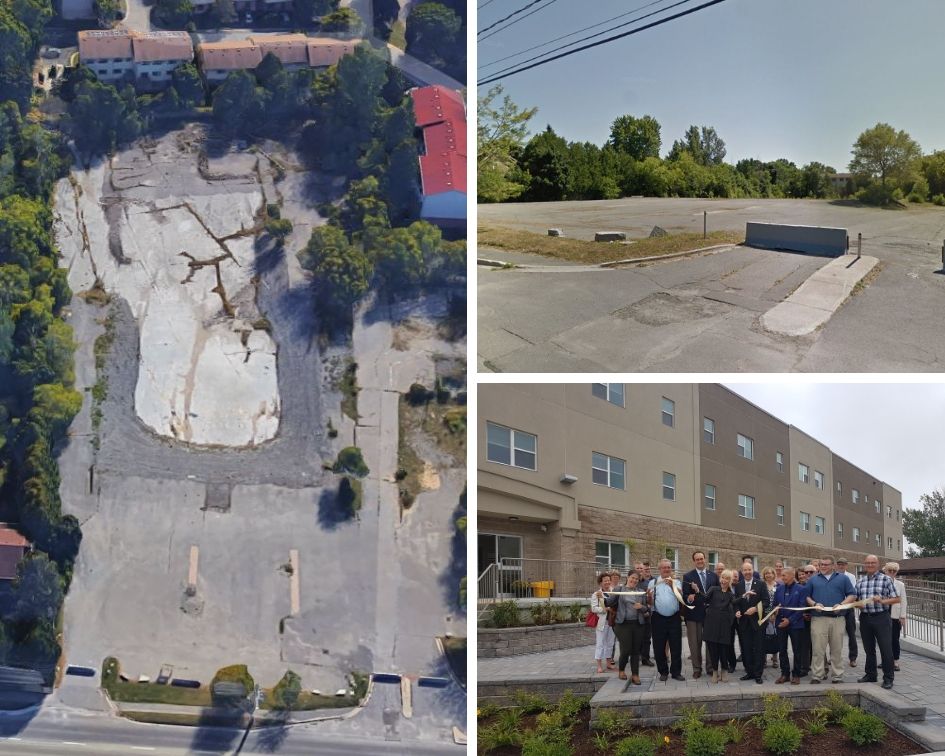 Last week City Council approved a plan to build much needed affordable housing here at the corner of Princess Street and Hillendale Avenue. The plan is to partner with two non-profit housing providers – Kingston Co-operative Housing and Kingston Frontenac Housing – to build 128 housing units on this site. The goal is to create a mix of different housing options here, with 38 units at market rent, and the remaining 90 units at lower rents to make them affordable to lower income individuals and families.
The City has committed $10M towards the project, but here's where we need the federal government's help. To make this project a reality, we need $20M in funding from the National Housing Strategy – a mix of loans and grant dollars is required to provide these housing units at lower rents. I'm asking for MP Gerretsen's help to advocate together for this critical funding. Affordable housing is one of the biggest needs in our community. As a City we are ready to move forward, and we are asking for the federal government to partner with us to provide housing for those who need it.