Calling all Kingstonians: Nominate a Volunteer for the 2019 Civic Awards!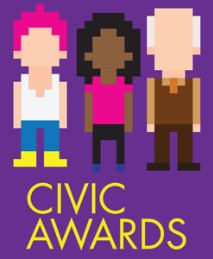 Every year one of the privileges I have as mayor is to recognize outstanding citizens and volunteers in Kingston. The Mayor's Award for Youth Volunteerism recognizes young people who are working to make a difference in the lives of others, and the First Capital Distinguished Citizen/Honourable Achievement Award recognizes individuals that have made significant lifetime contributions to our community.
The awards for youth volunteerism will again include scholarships. The scholarships are meant to help these outstanding young people further their education and develop their ideas to make Kingston a stronger and more caring community. This scholarship program has been made possible by the United Way youth fund that was created thanks to the incredibly successful Kingston Penitentiary tours.
The scholarship program for Youth Awards for Volunteerism have the following monetary value for each category:
Grades 5-8 – $750 *to be used toward a school project of their choice or design
Grades 9-12 – $1,500
Post-secondary youth (up to age 24) – $2,000
I'm calling on all Kingstonians to nominate a youth volunteer that you know is making a positive impact in the lives of others, or a Kingstonian that has made a lifetime contribution to our community. The deadline for nominations is May 3rd. For more information and nomination forms please visit https://www.cityofkingston.ca/city-hall/kingston-awards/civic-awards
I look forward to recognizing this year's award winners in a special ceremony on the front steps of City Hall as part of Kingston's celebrations of Canada Day on July 1.