Expanding Kingston's Public Market to Support Local Food Producers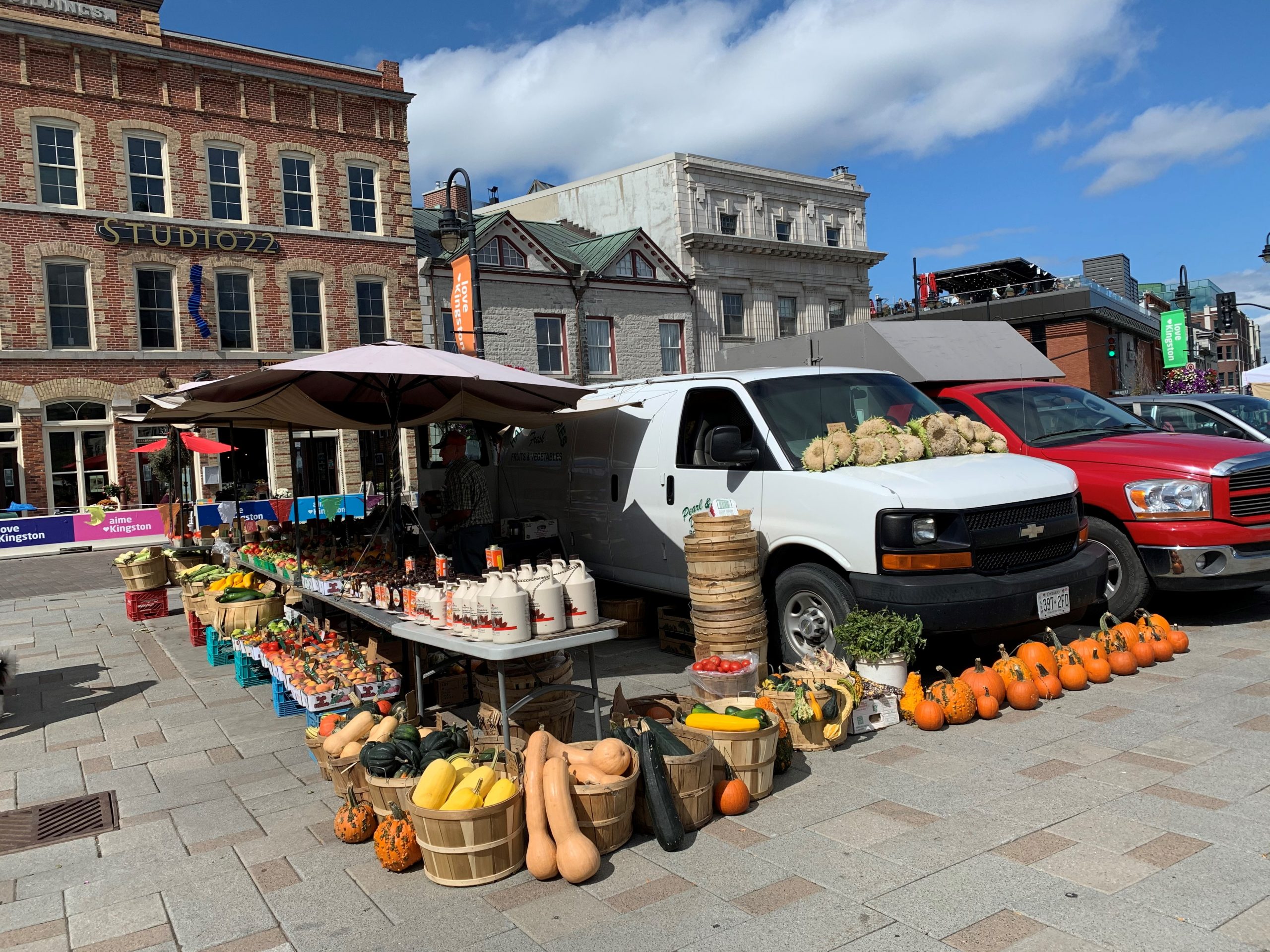 With spring approaching, the Kingston Public Market will be returning soon here at Market Square. This year, we're making some important changes to bring more local food options to the various markets in our community. There are so many excellent farmers and food producers across our region. As a City, we want to improve everyone's access to local food by making it easier for local farmers to sell their produce at markets like this one. That's why at our City Council meeting next week, we'll be looking to add more flexible scheduling and to reduce fees for producers. For example, we'll look at reducing vendor fees by 50% for local farmers who donate some of their produce to organizations like Martha's Table and Loving Spoonful, who can then distribute fresh and healthy food to those in our community facing barriers to access.
We're also adding experiences such as food preparation, cooking demonstrations and food sampling, offered by chefs and vendors, to make the public market more inviting to residents and tourists. We'll also look at other additions like a night market or a holiday market during key times of the year. To grow opportunities at other markets across the City, we'll waive all fees for those that operate on City property, such as the Memorial Centre Farmer's market, and work with Tourism Kingston to help promote other markets like the Westbrook Farmer's Market, West Market and the Community Harvest Market. Finally, we will explore the potential for a year round indoor farmer's market to help improve access to local food throughout the year. There's so much we can do here in Kingston to support access to local and healthy food while promoting sustainability and economic development at the same time.
***The recommendations in this report passed on March 23rd: https://www.youtube.com/watch?v=iF7GV0Zt93g