From the Mayor's Chair – October 3rd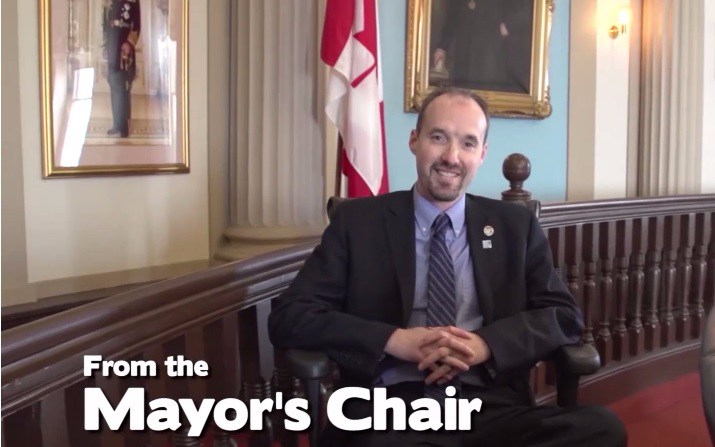 Check out the latest version of From the Mayor's Chair, where I break down the decisions of Council in 2 minutes!
The October 3rd Council meeting began with the renewal of a partnership agreement with the St. Lawrence Parks Commission and Corrections Canada to allow for a new season of Kingston Penitentiary tours in 2018. Council unanimously approved the agreement. Another key topic was a proposed plan to install charging stations for electric vehicles in the city. Council approved the plan so now the city will invest in a number of different types of charging stations. Finally, council discussed a motion calling for naloxone kits to be made available throughout the community to address the opioid crisis that has made its way to Kingston. Council decided it needs more information from public health experts about exactly where kits should be located and what training should be provided to people who might need to use them.
Watch the October 3rd edition of From the Mayor's Chair HERE