A New Future for Belle Park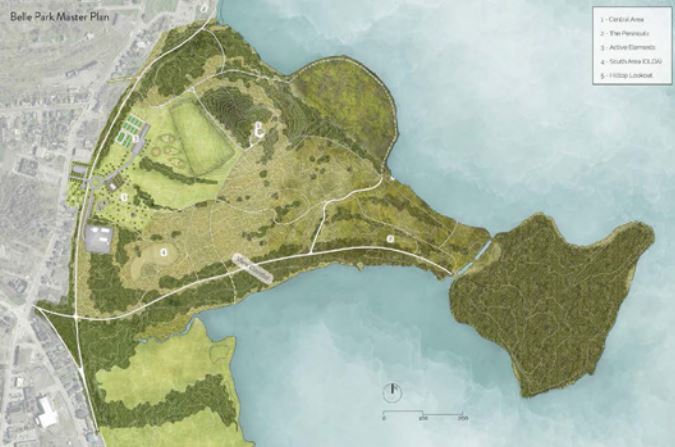 At our meeting next week, City Council will be looking to approve final plans for a new Belle Park. This park is one of the City's largest, with lots of green space and waterfront, and it's also an easy walk from downtown to the south and from the Third Crossing to the north. This park has enormous potential for residents both in the city core and across the community. I'm delighted to see a plan for the park that gets the right balance between space for sporting and community events and natural green space for walking and cycling.
The first phase of the plan will include building a playground and sports courts in the active area of the park closest to Montreal Street. This will include several pickleball courts and a new combined tennis and basketball court. There will also be a number of pathways constructed through the naturalized portion of the park for pedestrians and cyclists that will also connect to the Third Crossing and to downtown. Later down the road, there will be a multi-use sports field constructed, which can be used for a variety of team sports like soccer, rugby, lacrosse, and ultimate Frisbee. The final phase of the plan will see a new pitch and putt course located around a refurbished clubhouse as well as the construction of some lookout areas in various parts of the park. The plan promises to make Belle Park an amazing community space for Kingstonians to enjoy for many years to come!