Attracting Talent to Kingston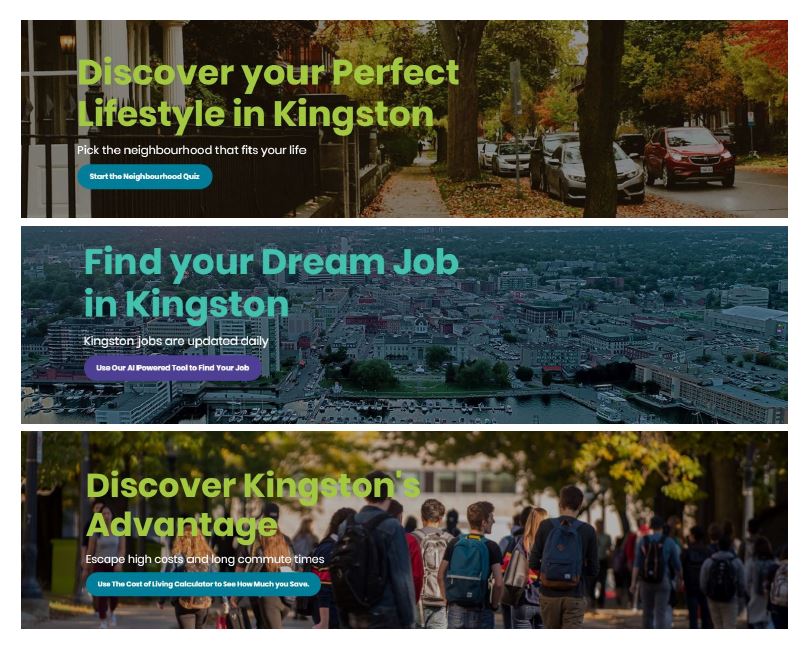 Local employers face challenges finding the right people to help their organizations grow and thrive. We have many incredible businesses and agencies but in order for them to excel in the face of global competition, it's critical that they find the right people with the right skills. That's why I am thrilled that a number of community-wide initiatives have launched aimed at attracting talent to Kingston. https://possiblemadehere.org/ is one of these initiatives. This interactive site is aimed at people outside of Kingston, and it provides an amazing array of tools to showcase why living and working in our city is so great.
"Possible made here" is meant to demonstrate all the unique opportunities Kingston has to offer. A simple cost of living comparison calculator demonstrates very quickly the advantages of Kingston compared to the Greater Toronto Area, whether it's lower commute times, lower housing costs or lower living costs in general. The site gives you updated job postings in Kingston tailored to your resume and interests, and you can explore neighbourhoods, places to experience and discover as well as important details like child care, schools and transit. As someone who used to live in the Toronto area, spending hours each day on Highway 400, this is exactly the sort of pitch that will get people thinking about relocating here.
I've long believed the quality of life in Kingston is one of the best kept secrets in the country. As one of the fastest growing cities in Canada last year, it's a secret that is getting out, and that's good news for our community.