Budget 2023 – Limiting Property Tax Increases as Much as Possible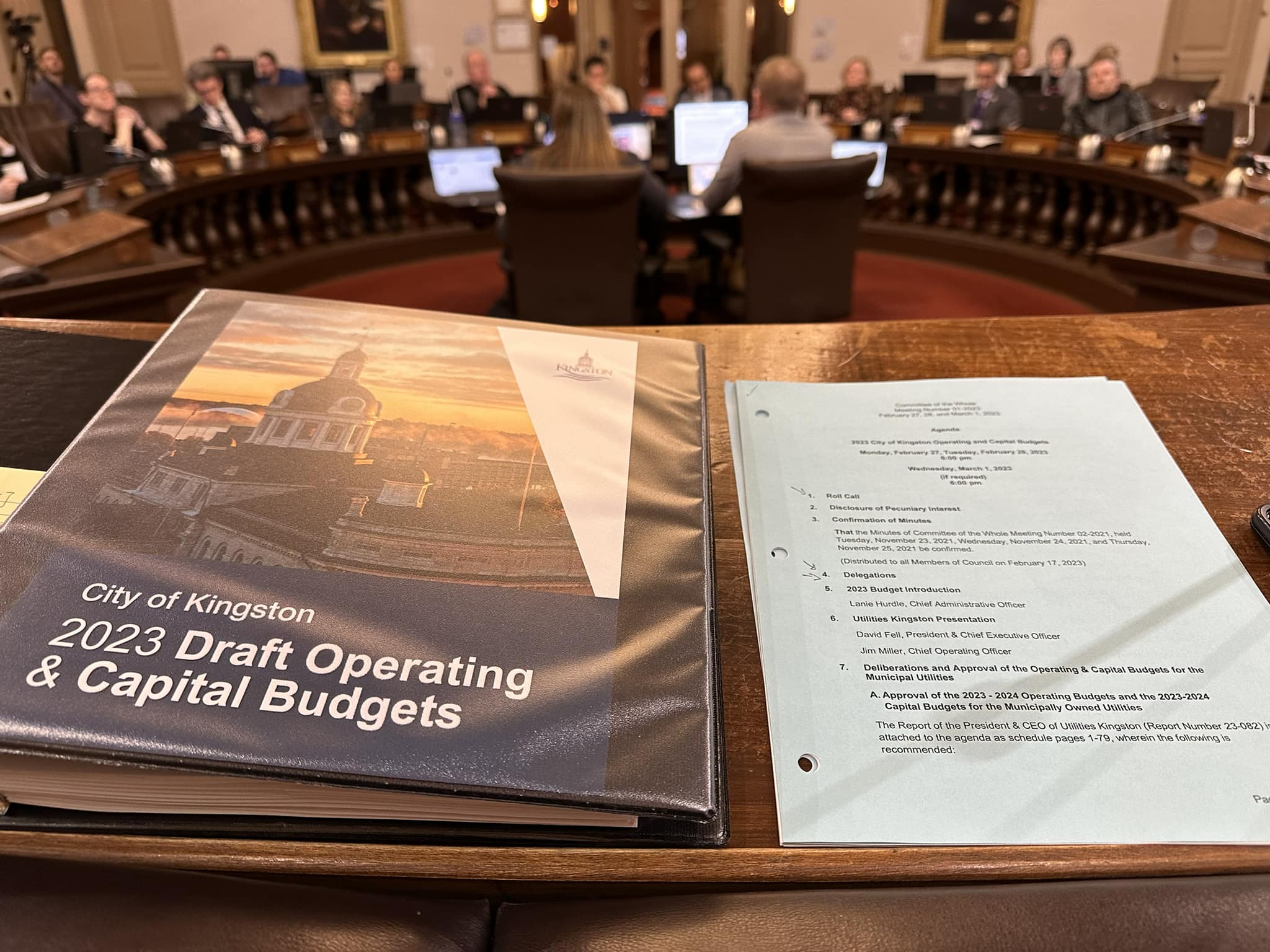 Each night this week, City Council is meeting to discuss the 2023 budget. It's an important budget with new spending for affordable housing, supports for homelessness, and investments in roads, parks, and city facilities. It's also an important budget given the rise in inflation and interest rates we've seen over the last year. During the election last fall, I heard from countless residents across the community about the difficulties they're facing in making ends meet. Now, more than ever, it's important that we limit property tax increases as much as possible while still maintaining city services that people depend on.
Inflation has hit municipal services like everything else. That's why cities across the province are bringing in higher tax increases than normal. Kitchener, Guelph and Cambridge are up over 4%, Waterloo, Whitby, and Brampton are over 5%, and Toronto, Mississauga, and Burlington are close to 6% and 7%. Here in Kingston, thanks to efficient spending and growth, we're looking at a draft budget of about 3%. I'll be asking my city council colleagues to hold to that number to make sure that here in Kingston we have one of the lowest property tax increases of any city across the province.
*** After three nights of budget talks, City Council approved the 2023 budget with a tax increase of 3.3%. ***