Expanding City Business Parks to Attract Quality Jobs and Careers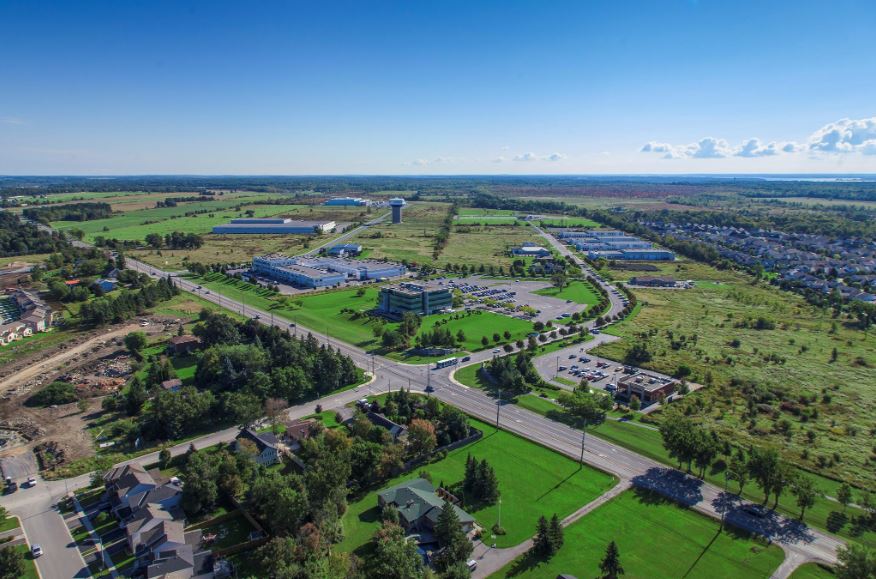 When I first became mayor a number of years ago, the big economic development challenge at the time was how to attract new businesses to Kingston. Things have changed dramatically since then, with an expanding electric vehicle industry and several other rapidly growing sectors. We now have a host of different companies wanting to either expand or set up new operations here. Now the big economic development challenge is finding enough land and buildings for all of them. The City's existing business parks are full and it takes time to bring on new land with municipal services. That means we will have to be as creative as possible to find new space for businesses to bring more quality jobs and careers to our region.
Our first step is to expand existing city business parks where possible. At our Council meeting next Tuesday, we'll be discussing steps to add some of the undeveloped land behind me into the St. Lawrence Business Park here in the East End. This land is currently outside the City's urban boundary, which means it requires provincial government approval. It will be important to find a way to get this new land approved by the province as quick as possible, and at the same time we will need to look at other lands both inside and outside the urban boundary that would make sense as space for new industries. With a higher cost of living, we must make room for more quality, good-paying jobs in our community that will give people the income they need.