Building Active Transportation Corridors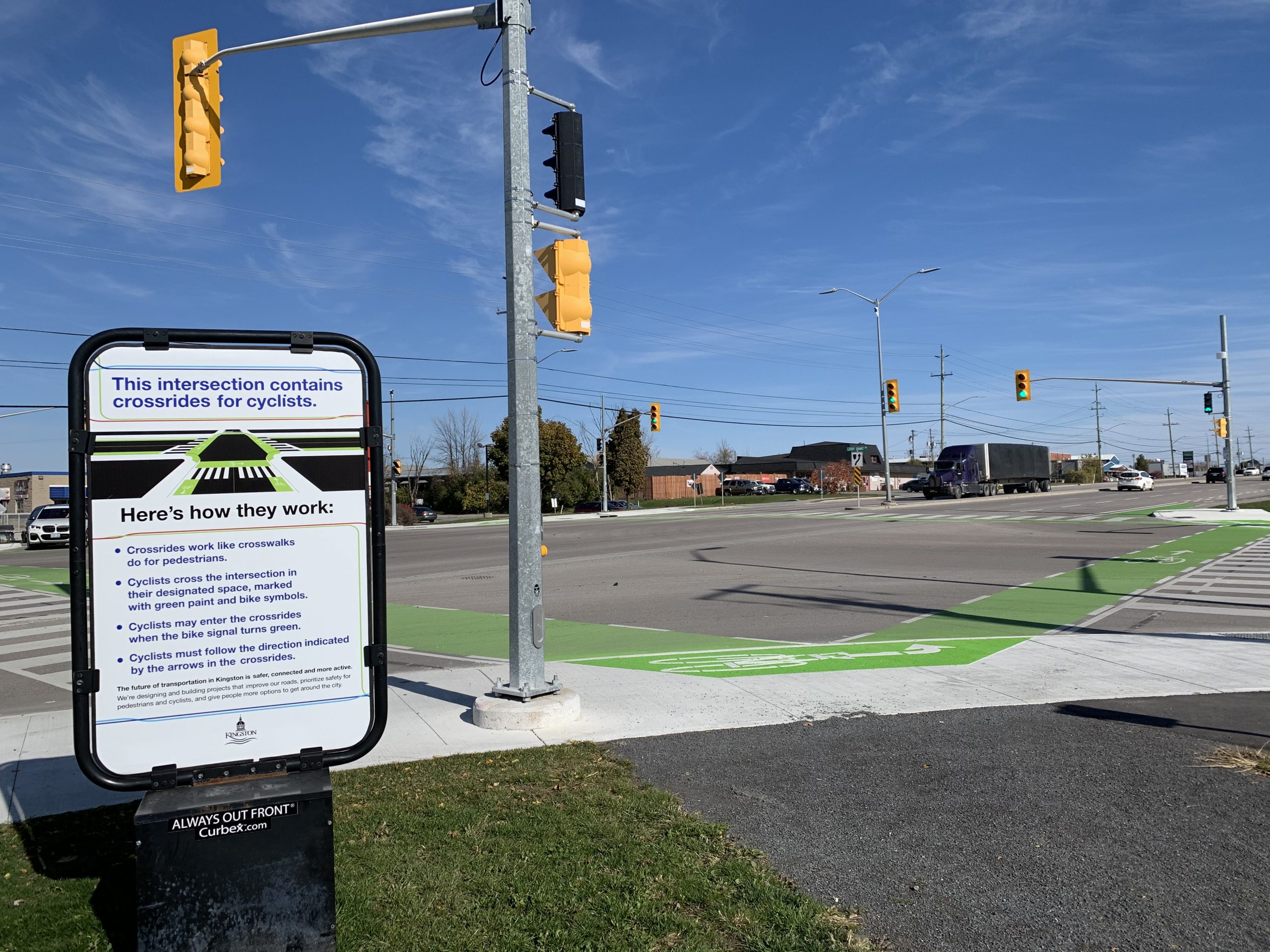 When we talk about building a smart and livable city, we're talking about building a city that encourages active transportation, that promotes healthy lifestyles, and overall makes life better and easier for residents. That also means designing city infrastructure in a way that aligns with these goals, which is why I'm really excited about Kingston's first AAA intersection at end of the newly completed Leroy Grant multi-use pathway. While transit ridership is still down from normal levels as a result of the pandemic, it's infrastructure like this that can promote other forms of active transportation around the city.
Pathways like the Leroy Grant pathway provide additional connections for cyclists and pedestrians, in this case from John Counter Boulevard down into the Kingscourt neighbourhood and Kingston Centre area. Combined with the crossrides and bike boxes within the AAA intersection here at Leroy Grant and John Counter, we're making cycling and walking safer and more convenient. Pathways and intersections like this one are part of a larger vision to create an active transportation network across the city, and it's all to make walking and cycling the most attractive and convenient option for people. It also enables us to lead environmentally as a city and promote the health and wellbeing of all our residents.