Density by Design – A Roadmap for Future Housing in Kingston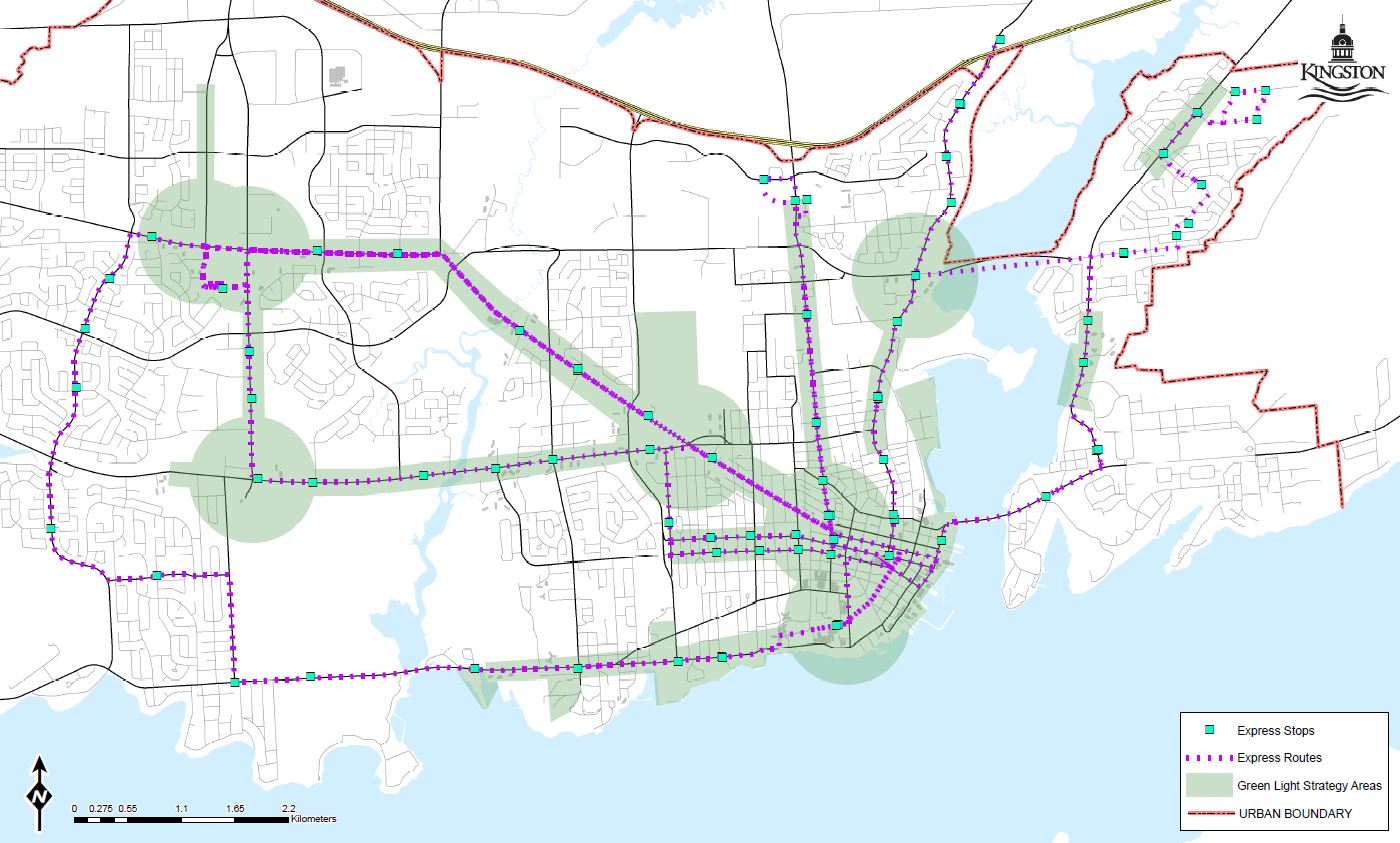 When it comes to addressing the need for more housing in our community, there are three important factors to consider: location, design and affordability. Last week the first draft of the Density by Design project was released, with a number of recommendations about how to get these three factors right as we plan out the future growth of Kingston.
Location: The Density by Design report outlines a plan that would make it easier and faster to build high density housing in areas where it makes the most sense. As you can see from the map above, this is primarily in areas where we have express transit routes and easy access to shopping areas and other city services. There are both economic and environmental advantages to this approach.
Design: On this front, the goal is to encourage beautiful buildings and vibrant streetscapes. That means a greater focus on the street wall (what you see as a pedestrian walking by a development) and on the size and width of the towers of future buildings. It also involves setting height limits for developments in different areas of the downtown. This is a critical conversation we'll have as a community over the next few months. We want to achieve the right balance between intensification and heritage and provide clarity on these issues once and for all.
Affordability: One of City Council's top priorities is to increase housing affordability. This can involve a number of different approaches. The Mayor's Task Force on Housing is working on a study of construction costs in Kingston, so that everyone has a better understanding of the financial pressures involved in building housing, and how those pressures impact affordability. One idea in the Density by Design project is to explore more wood frame construction for mid-rise buildings as a way to lower costs and increase affordability.
The goal in all of this is to find the right balance between these factors. In the coming weeks there will be opportunities for residents to give their feedback on the Density by Design project. My hope is that as many Kingstonians as possible make their voice heard on this important roadmap for smart growth in our community!
For a full look at the Density by Design Issues and Options Report, and for more information on engagement opportunities, visit: https://getinvolved.cityofkingston.ca/tall-midrise-buildings