Highlights from the City's Budget for 2020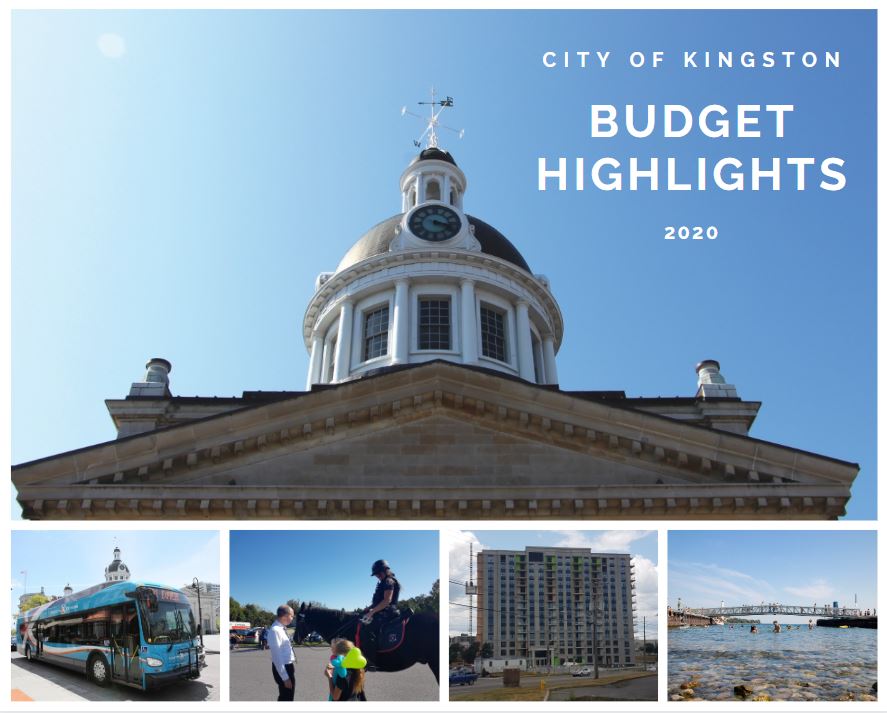 Following two full nights of deliberations, Council formally approved the 2020 City budget. One clear theme in the budget is that Kingston is experiencing significant growth. With over 1000 residential building permits issued in the last year, the City is experiencing much higher growth than we've seen in the past. Not only does that mean more housing, it also means additional revenue that can help fund City operations. Thanks to this, we've been able to absorb funding decreases from the provincial government, put more money towards roads, parks, housing and climate action, and hold the property tax increase to 1.5% plus 1% for infrastructure investment. Here are a few other highlights from the 2020 budget:
Road Repair: Several million dollars more towards road maintenance and rehabilitation compared to past years. This equates to more than double the amount of money in our roads budget, not only for 2020, but for the next couple of years after that.
Housing: More than $7 million for affordable housing projects, with a goal to start construction over the next year. Work will also begin to implement the recommendations from the Mayor's Task Force on Housing which will be released early in 2020 – all with the goal to increase the supply of housing in Kingston.
Police: An addition of 10 officers to help bolster our police force and ensure community safety and well-being. Thanks to efforts from both city staff and Kingston Police, we will be able to do this and keep Murney in action, the Police Forces' mounted unit.
Waterfront Repair and Revitalization: Design work will soon begin on the Confederation Breakwater Boardwalk project, as well as work to reinforce the waterfront pathway between Portsmouth Olympic Harbour and Lake Ontario Park.
Transit Expansion: Over the next three years we will see the addition of transit service to Woodhaven out in the west end of the City, as well as higher frequency service on the 700 and 800 express transit routes, and the development of options for a rural transit pilot project.