Even Bigger and More Exciting – the 3rd Annual Mayor's Innovation Challenge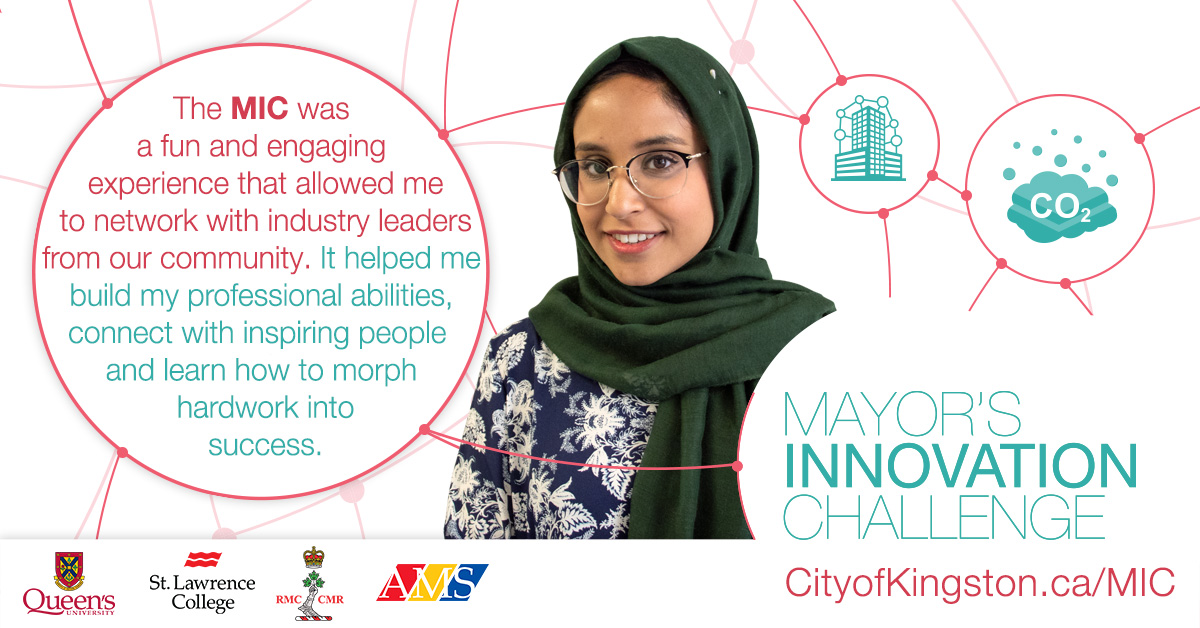 Earlier this month I was thrilled to launch the latest version of a project I'm really passionate about – the Mayor's Innovation Challenge. The Mayor's Innovation Challenge is a municipal pitch competition for Kingston's post-secondary students. We're looking for students at Queen's, St. Lawrence and RMC to present innovative solutions to challenges we face as a community. Last year we had a surge of applications and we heard some incredible pitches. At the end of the competition, we were delighted to offer job opportunities to two very talented students, and to have them work on a number of innovative projects for the City over the summer. Two other teams were also offered paid summer internships with the Dunin-Deshpande Queen's Innovation Centre.
As we head into the third year of this competition, we're gearing up for a challenge that's even bigger than last year, with exciting partnerships and new prizes to announce. If you're a student and looking to learn more over a free meal, I encourage you to sign up for an upcoming workshop. You can find registration links at: https://innovation-challenge.cityofkingston.ca/workshops/. If you're not a student, but you're looking to partner or get involved, you can email mic@cityofkingston.ca or visit the challenge website at www.cityofkingston.ca/mic
As a city, we're perfectly positioned to be a laboratory and a showcase for new technologies, innovative ideas, and cutting edge solutions. Kingston is a community with both the talent and the creativity to develop city altering and world changing ideas. The Mayor's Innovation Challenge is a unique opportunity to harness that talent to address municipal challenges while also providing students an opportunity to launch their careers. I'm excited to see the challenge continue to grow and look forward to meeting with student innovators and hearing the incredible ideas they have to make Kingston a leader among cities!