Exploring a Potential Downtown Campus Next to the Leon's Centre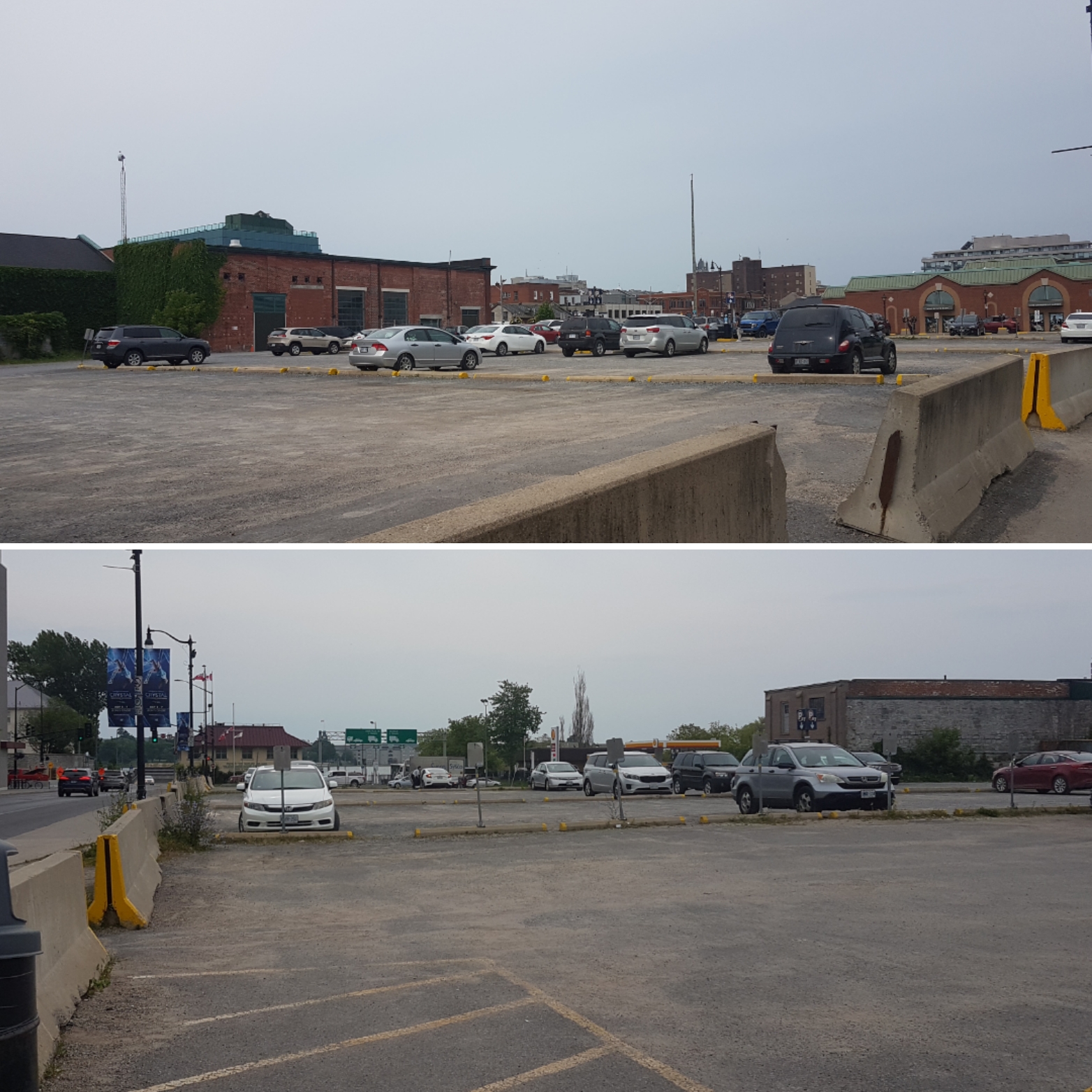 This week marks a key step towards a downtown campus for St. Lawrence College. City Council gave the green light to explore a specific location for this new campus; the City-owned parking lot next to the Leon's Centre. One of my goals over the next few years is to see the entire area between Princess Street and the Leon's Centre redeveloped in a way that brings new life to this area of the downtown. Instead of surface parking lots, we could have shops and cafes, new housing, places for tourists to visit and vibrant streetscapes. A downtown campus focused on tourism and hospitality, a centre of excellence, is a perfect fit in the midst of this.
There's still a lot of work ahead and a number of key elements we'll need to consider in a future redevelopment plan for this property. Renovating and restoring the existing heritage buildings on the property will be important, as will designing the ground floor in a way that makes the surrounding streets come alive. Public art, housing, commercial and cultural space could all be included as well. We also want to maintain a healthy supply of parking in the area, but this could be done with a multi-level parking garage leaving lots of room to include all of these other features. I'm looking forward to seeing a more detailed proposal come forward, hopefully sometime early next year, and talking as a community about how we can make this a world class addition to Kingston's downtown!