From the Mayor's Chair – June 6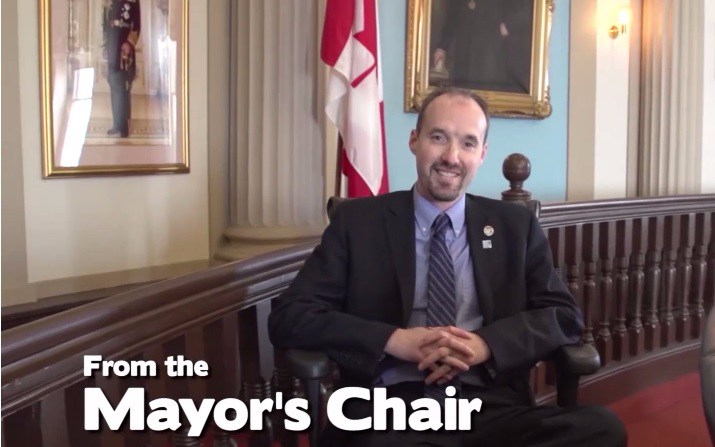 Check out the latest version of From the Mayor's Chair, where I break down the decisions of Council in 2 minutes!
The June 6 Council meeting began with the official swearing in of new Countryside Councillor Gary Oosterhof. This brings Council back to full strength with 13 Councillors seated around the table. Highlights include a briefing on the results of the Breakout Project, an event held last month to promote social innovation which drew attention from around the world. Council also approved a new vision for North King's Town after a year-long process gathering community input on what the future development for the Inner Harbour and Old Industrial Area of the city should look like. Finally, Council passed a motion asking City staff to investigate the possibility of installing a legal graffiti wall in Doug Fluhrer Park.
Watch the June 6 edition of From the Mayor's Chair HERE