Kingston's Growing Film Industry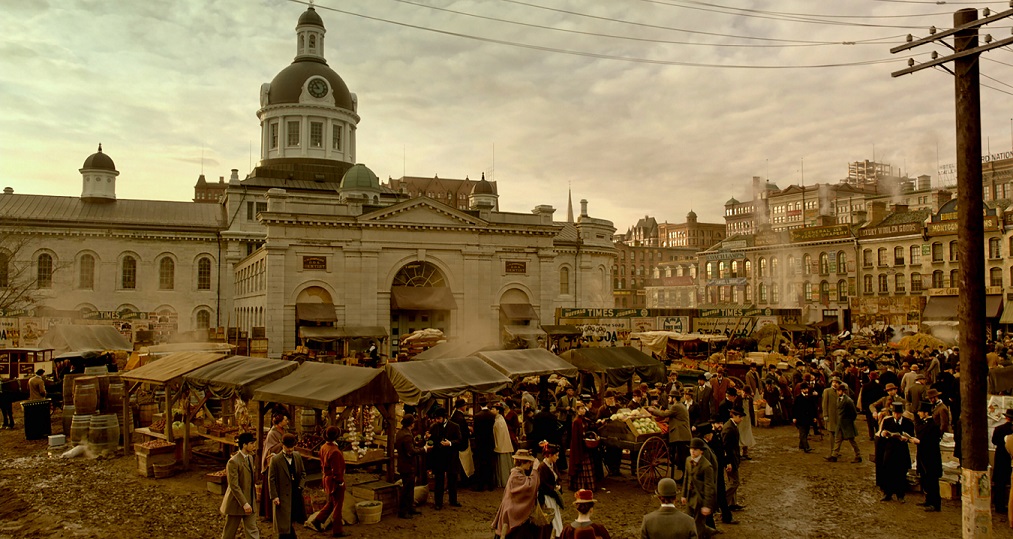 One of the most exciting industries seeing growth in Kingston right now is film productions. In the midst of a pandemic, the City has been able to host a variety of filming projects. Extensive protocols have been in place such as frequent COVID testing, medical grade safety equipment and PPE and physical distancing to keep performers, production crews, and the community safe. Here at the former Kingston Penitentiary, a major film production is currently underway for the Paramount Pictures series Mayor of Kingstown. Kingston Pen is not only a popular destination for tours – it's proving to be a sought after location for filming along with other historic locations around the city like Market Square and City Hall. Last week we hosted filming again for Murdoch Mysteries, and in the past couple of years there has been filming here for Star Trek, Reacher, DC Titans and the Netflix series Locke and Key.
Each of these film productions helps bring jobs to our community. For example, this Paramount production is employing over 100 people locally. It's also expected to have a significant economic impact. This is a welcome boost to our tourism and hospitality sectors which have been among the hardest hit sectors in our city. We have incredible historic architecture in Kingston which is helping us attract Hollywood productions, and that in turn is helping us build upon the amazing local talent we have as well as create more opportunities for film producers and other careers in the industry. We're working to unlock other shooting locations and my hope is that our growing film industry will be a key driver for economic recovery in the months and years ahead.