Looking Back at 2017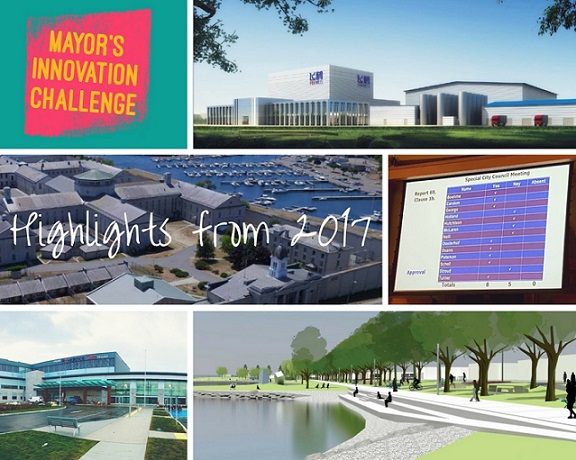 It's hard to believe that 2017 is coming to a close. It's been quite the year! Here are a few highlights that come to mind:
The Third Crossing – after 50 years of debate and discussion, City Council approved the construction of the new bridge. If we can secure the remaining $60 million in federal funding soon, we will be able to get shovels in the ground in early 2019.
Feihe Groundbreaking – construction of Feihe's new $225 million production and research facility is underway in the city's west end business park. The plant is projected to open in early 2019 and will mean hundreds of new jobs in Kingston.
Mayor's Innovation Challenge – after a great launch this fall I'm very excited about the level of interest among post-secondary students in Kingston. Teams will compete for a paid internship next summer to implement their innovation to make the city better.
Kingston Pen Tours – how exciting to see over 100,000 visitors come through KP this year. The tours helped make this the biggest year ever for tourism in Kingston, and we were able to raise $800,000 for the United Way to help eliminate youth homelessness.
Breakwater Park – we broke ground on a new vision for this great waterfront park, including a new pier for swimming – the Gordon Edgar Downie Pier.
Providence Care Hospital – it was very exciting to see the opening of this new state of the art facility, putting Kingston on the leading edge of health care innovation in the province.
There's no question that 2017 was a great year for Kingston, but I'm even more excited for what's coming in 2018! I'll have more updates to share on what's ahead in January, but until then, Merry Christmas and safe and happy holidays to all!