Opening the John Counter Boulevard Overpass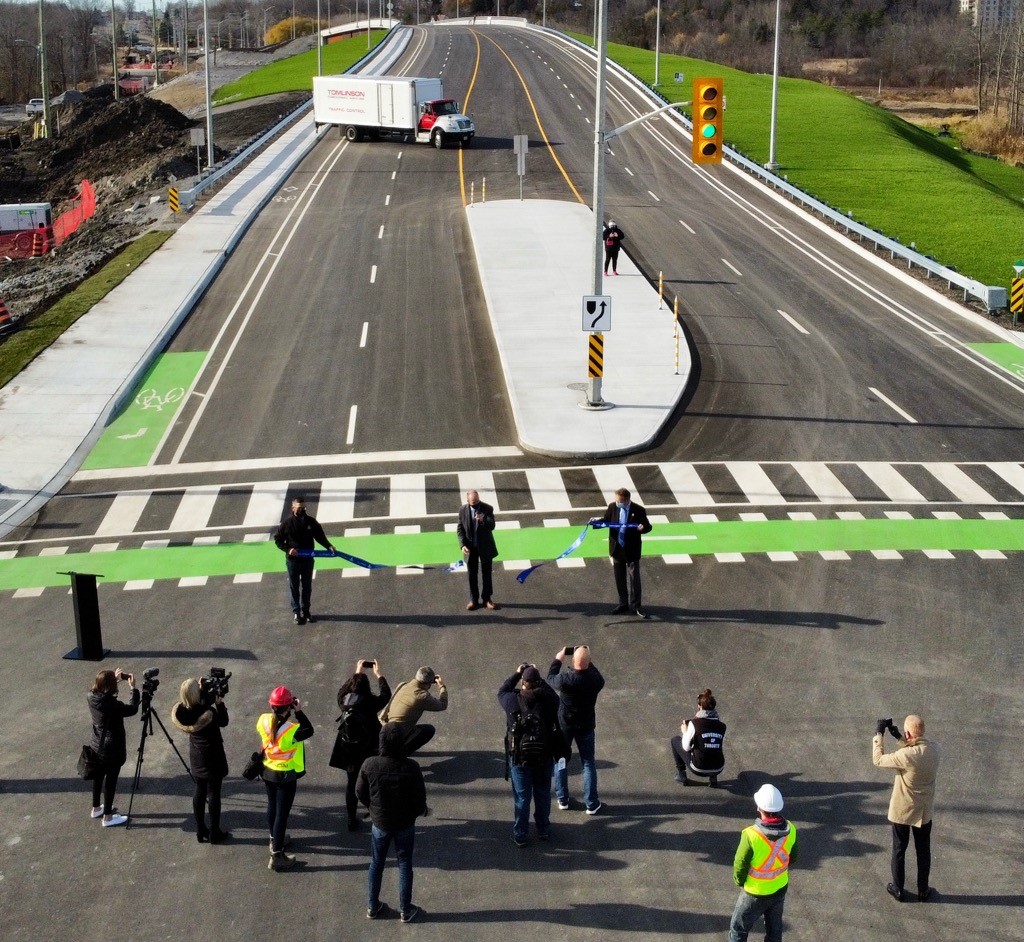 It was exciting to be able to officially opened the John Counter Boulevard overpass. The overpass over the CN rail line was the final stage of work required to widen and improve this critical east-west corridor in Kingston. When I was first elected to City Council ten years ago, one of our very first decisions was to approve an expansion and redesign of John Counter Boulevard, not only to make it easier for motorists to get across the City, but also to create room for cyclists and pedestrians who up until now could not travel safely along this important route.
The $68 million expansion of John Counter Boulevard has been one of the largest infrastructure projects in the City's history, and thanks to great work by many City and contractor staff, the project has been completed both on-time and on-budget. This corridor is also a critical step towards the connection of another large infrastructure project: the Third Crossing bridge over the Cataraqui River. In another 2 years, motorists, cyclists and pedestrians will be able to travel safely and easily from the west end right across to Highway 15 in the east end of the City. This new east-west corridor will make travel in Kingston faster and more convenient, and it will also facilitate more housing and development that a growing City like ours will need in the years ahead.