Preliminary Design for the Third Crossing
One of my key priorities as mayor is to advance the Third Crossing, a project that will connect Kingston's east end and north end with a new 1.2km bridge across the Cataraqui River. City Council approved a plan to make the Third Crossing project 'shovel-ready' and staff have been working to develop the preliminary design, a key part of getting the project shovel ready.
It's very important to me for Kingstonians to have the opportunity to learn more about the Third Crossing project, and have the opportunity to offer input and ideas in the project's development. Here's a great video that explains some of the details of how the preliminary design for the bridge is being put together, please give it a watch to learn more.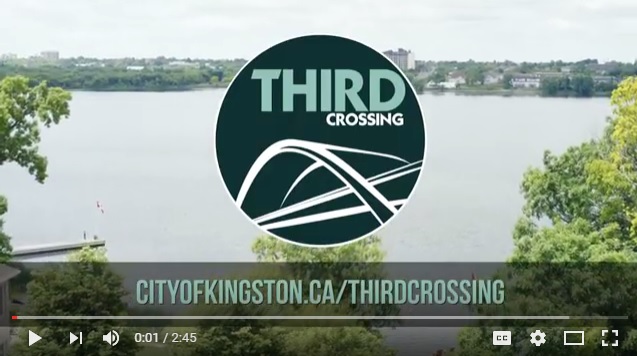 What really catches my attention in the preliminary design process is our focus on environmental considerations of the bridge and the development of a multi-use pathway for pedestrians and cyclists. After all, the Third Crossing isn't about facilitating car travel but enabling us to include all modes of active transportation.
To give your input on the preliminary design please fill out this survey that explores other potential features of the bridge.

Thank you for all your thoughts and feedback so far.  I look forward to sharing more information with you soon about a public open house in September that will give you a chance to learn more and to ask questions from the staff and engineers working on the project. I look forward to seeing you there!  
Bryan