Preview: Kingston's New Youth Employment Strategy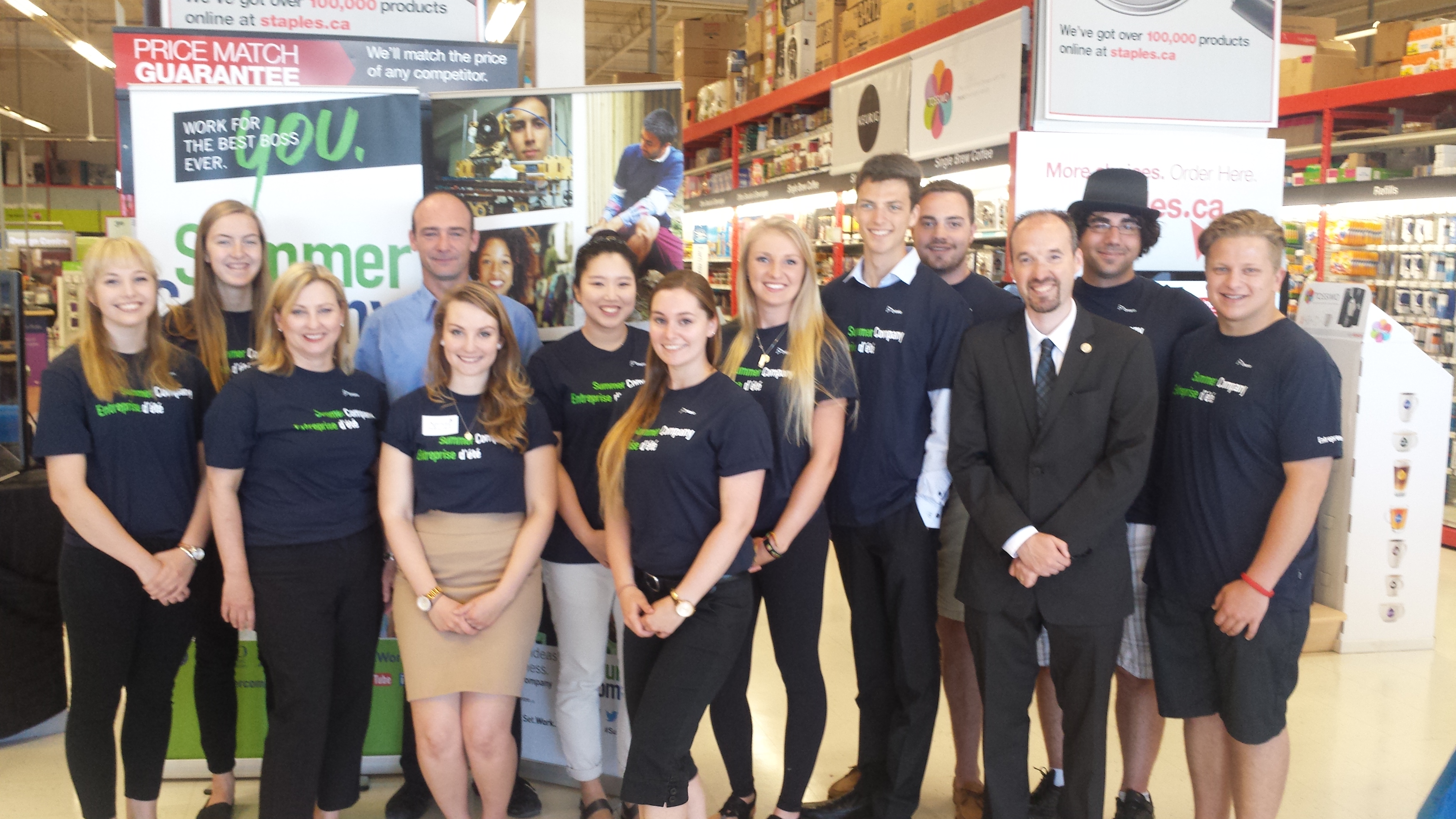 One of my key goals when elected mayor was to champion a made-in-Kingston youth employment strategy to help young people kick-start their careers in our community. It's been very exciting for me, over the last year, to watch this vision come together through the efforts of an extraordinary group of people representing employers, youth agencies, employment agencies, institutions and other key partners. After many hours of work, this task force is now preparing its final report to be presented to City Council this summer.
Earlier this month I sat down with the youth employment task force and got a sneak peek at some of the many initiatives that are being put together. As a preview, here are three things I think will make a big impact:
Remove unnecessary barriers to employment in the public sector. I'm very pleased the City of Kingston itself has proposed to take the lead in reviewing employment requirements, such as a minimum of 5 years experience for entry level positions. This requirement disqualifies many young people and recent post-secondary graduates, sending them to other cities looking for work. With a large number of retirements projected in the near future we should be looking to reduce barriers to get young people into the workforce and build on opportunities to attract talented young people right here in Kingston.
Establish more student targeted opportunities for employment experience. There are many great ways to provide students with hands-on employment experiences from co-op placements, to internships and apprenticeships. Employment experiences geared towards their interests are a great way to gain skills and launch careers. I look forward to learning more about the recommendations coming forward to support greater opportunities for youth to gain targeted employment experiences.
Create an annual forum for guidance counselors and youth advisors to receive up-to-date information on where job opportunities exist. Supporting those who support our youth determine their career path just makes sense. Providing updated information will help ensure young people know what jobs are or will be in demand, so they can plan the steps and choose the right education to get them there.
Of course there are lots of other exciting recommendations in the upcoming youth employment strategy, but this gives a flavour of what we can do at a local level.  The aim is to create a supportive local environment for young people of all backgrounds, interests and education levels to find the job or the career that is right for them, because when our young people are successful our city will prosper.