Strengthening Relationships with Indigenous Peoples in Kingston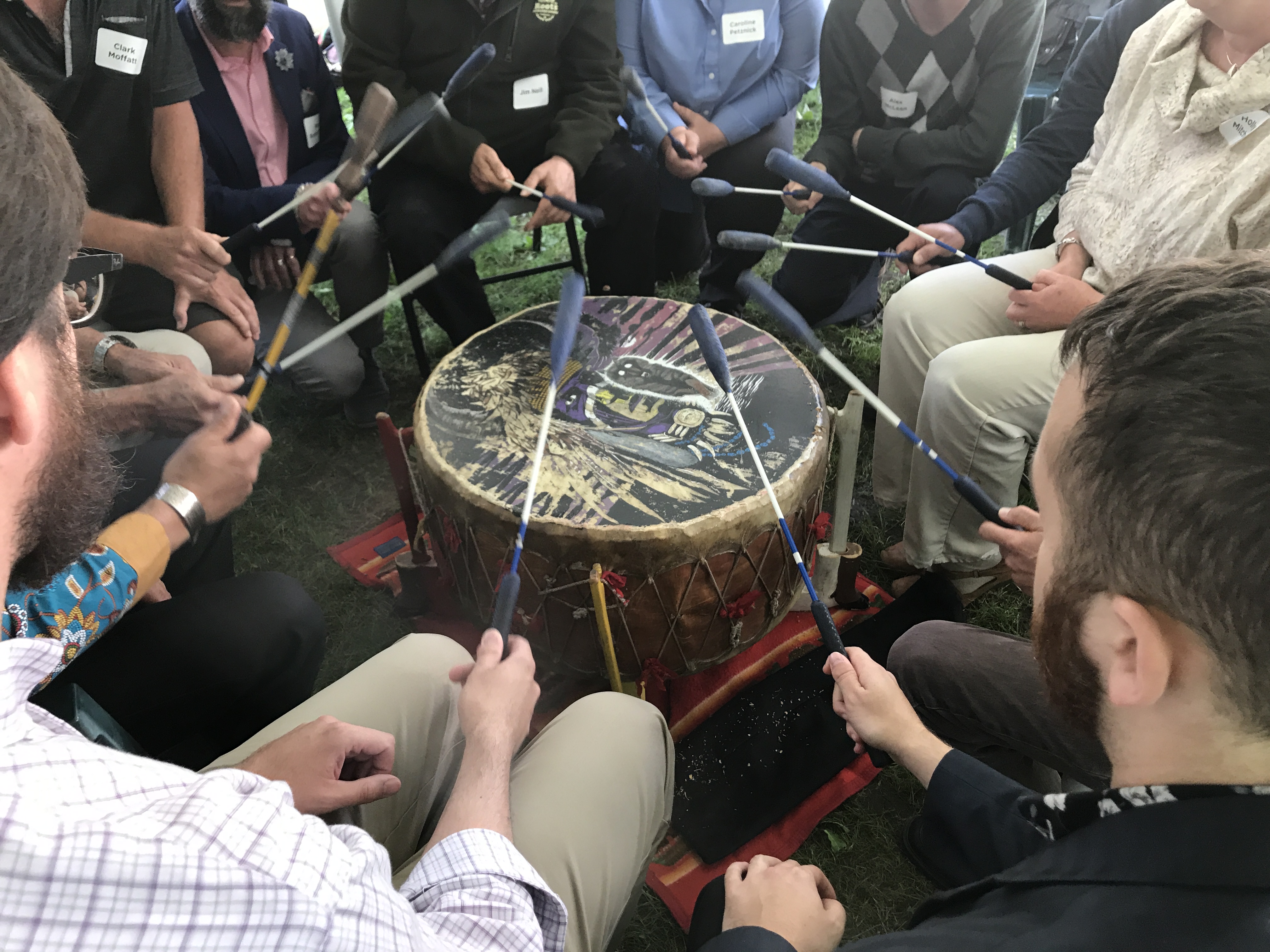 Becoming a smart and livable 21st century city means establishing our city as a leader among cities. That includes leading the way in the journey of reconciliation between indigenous and non-indigenous peoples in our country. Last year I had an amazing experience participating in a talking circle; indigenous and non-indigenous community members sat, listened, and talked together, to better understand and appreciate our different experiences and perspectives.
As mayor it's exciting to see some of the steps the City has taken towards reconciliation. From meetings with local indigenous leaders and smudging ceremonies, to introducing the First Peoples recognition statement that I read at the beginning of every City Council meeting, we've set a strong foundation, and now it's time to build on that relationship. Here are a few things that I would like to see established as we look ahead:
– Create a community led gathering and cultural space for indigenous peoples in Kingston;
– Support the formation of an indigenous community committee that could work with the City to prioritize new initiatives and discuss issues of shared concern;
– Continue with indigenous-specific cultural training and education to strengthen engagement between the City and our local indigenous community;
– Promote talking circles throughout the community to help foster more communication and understanding between indigenous and non-indigenous citizens;
– Develop specific initiatives to help indigenous youth succeed and thrive in our community.
We are very fortunate to have some incredible champions of reconciliation and relationship building in our community, and it's been an honour to get to know them over the last few years. As we get ready to mark Indigenous Peoples Month in June, I look forward to building on the momentum that has been created by the Engage for Change initiative. As stated in our First Peoples recognition statement, now is the time to continue our efforts so that our indigenous and non-indigenous communities can walk side by side into the future.
(If your organization is interested in hosting a talking circle, please check out https://www.cityofkingston.ca/explore/culture-history/history/engage-for-change to find more information and learn about potential funding support opportunities.)