Welcoming Visitors to Kingston with New Wayfinding Signs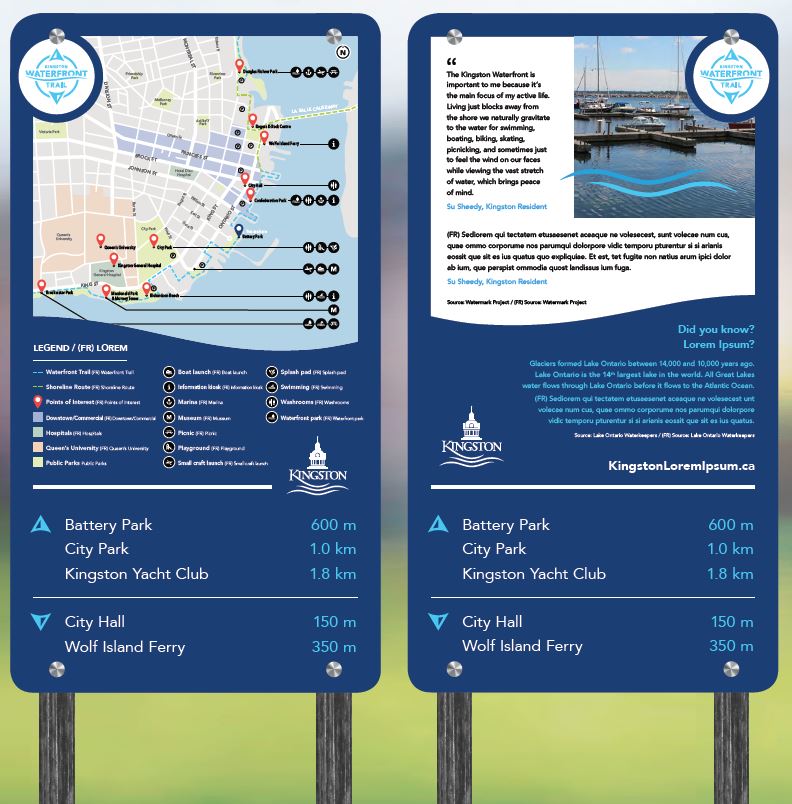 This is Tourism Awareness Week here in Kingston and we're gearing up for another record breaking season. In order to make it easier for visitors to get around the city, this fall we are introducing wayfinding signs at key tourism hotspots and along the waterfront.
These new wayfinding signs are designed to draw people to the waterfront, and to show off some of the amazing views and beautiful green spaces we have along our city's shores. I believe the strength of tourism in our community comes from the vast array of authentic experiences you can have here – whether walking through the downtown, exploring historic sites or experiencing the natural beauty of the waterfront. The great thing about these signs is that they will help residents and visitors explore parts of Kingston and its waterfront they might not have seen otherwise.
Tourism Awareness Week isn't just about visitors, it's also an invitation to all Kingstonians to be tourists in our own city and discover new places. With these new wayfinding signs, we will all be able to explore new spots and enjoy Kingston's waterfront in a new light.