The Kick and Push Festival: Showcasing Innovation in Arts and Culture
The Kick and Push theatre festival is underway here in Kingston and from my experience at the opening night it's clear that a great new summer attraction has arrived in our city. Attending the launch of Ambrose at the Grand Theatre was my first taste of sight-specific, immersive theatre and it was without question the most unique and innovative theatre experience that I have ever had.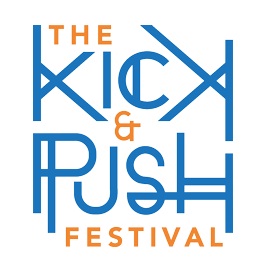 Why? Well let's just say that it was nothing like the normal theatre experience where you watch a group of actors perform various scenes on a stage from your assigned seat. With Ambrose, I was quite literally drawn into the story, interacting personally with the actors while being led around the building from one scene to the next. It was engaging, exciting and surprising!
But what excites me the most is how this sort of innovative theatre adds to Kingston's vision to be a smart and liveable 21st century city. Our community is positioned to be on the leading edge, not just with technology use and new business startups, but also with innovative arts and culture experiences. In my opinion the tourism potential for this is off the charts. If you have a chance I encourage you to check it out for yourself!