The Princess Street Promenade: Downtown Kingston at its Best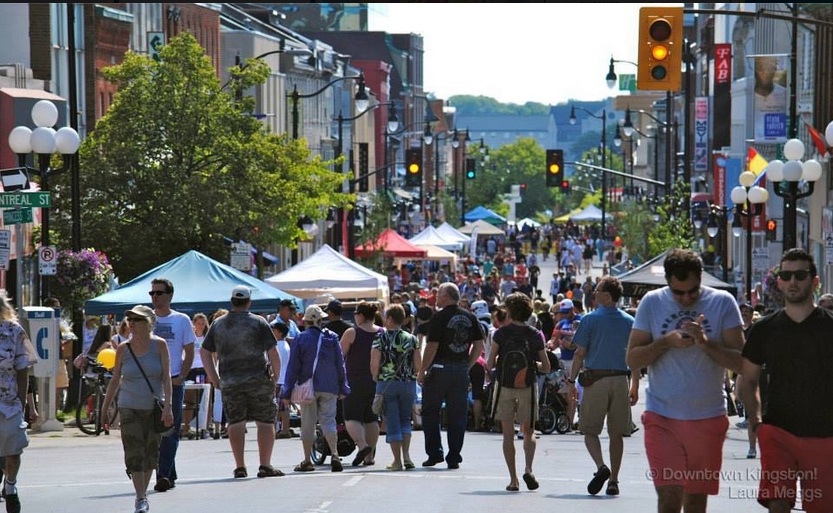 One of the things I always tell people is: I live in the city's west end, I work in the city's east end (though now just part-time at RMC), and when I want to relax and enjoy some free time, I head downtown.
One of my favourite downtown events is coming up this Saturday – the Princess Street Promenade! This is the event where Princess Street becomes pedestrian-only and transforms into a sea of residents and tourists shopping, eating and enjoying live entertainment. Not only will your favourite retailers be there, you can explore community organizations and groups sharing what they do and how to get involved.
In my opinion you haven't really experienced the full vibrancy of Kingston until you've found yourself in the middle of a huge crowd of people milling about on our main street on a hot summer day!
So if you're looking for something to do over the August long weekend, come check out Princess Street Promenade from 10 a.m. to 4 p.m. on Saturday. Hope to see you there!