Welcoming the 2020 Brier to Kingston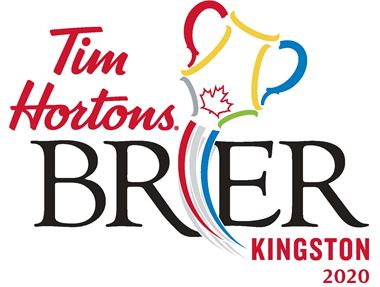 This weekend marks the kick-off to one of the largest sporting events that Kingston has ever hosted: the 2020 Curling Canada Brier. As Mayor, I'm delighted to welcome many of the nation's best curlers to our community, along with their coaches, supporters and curling fans from across the country. The national spotlight will be on Kingston over the next 9 days as we play host to a world class competition that is one of our country's great sporting traditions. This event is the result of an enormous community effort, between local volunteers and curling enthusiasts, Tourism Kingston, downtown businesses, the Leon's Centre, City staff and hundreds of Kingstonians who came forward to support our bid for the Brier back in 2018.
Hosting this year's Brier required some creative thinking and innovative solutions. Next to the Leon's Centre we have erected an enormous tent in the middle of the Frontenac parking lot to serve as the reception area for all of the athletes, coaches and volunteers. While this space is certainly unique, it also points to the potential for that space and how a future redevelopment of the block next to the Leon's Centre could add life and vibrancy to the surrounding area. There are a lot discussions ahead on this over the next year, but my hope is the next time Kingston hosts a major sporting event like the Brier, we will be able to host receptions in a hotel conference space as part of a fully redeveloped North Block, complete with a multi-level parking garage, residential housing, new commercial shops along Queen Street and a St. Lawrence College downtown campus.
Over the next 9 days I'm encouraging as many Kingstonians as possible to come out to watch the draws and cheer on the competitors. Let's show the athletes, coaches, volunteers, supporters and everyone watching from home what an incredible sporting community we are, and what an amazing city we have!