City Council Approves the Third Crossing! What Happens Now?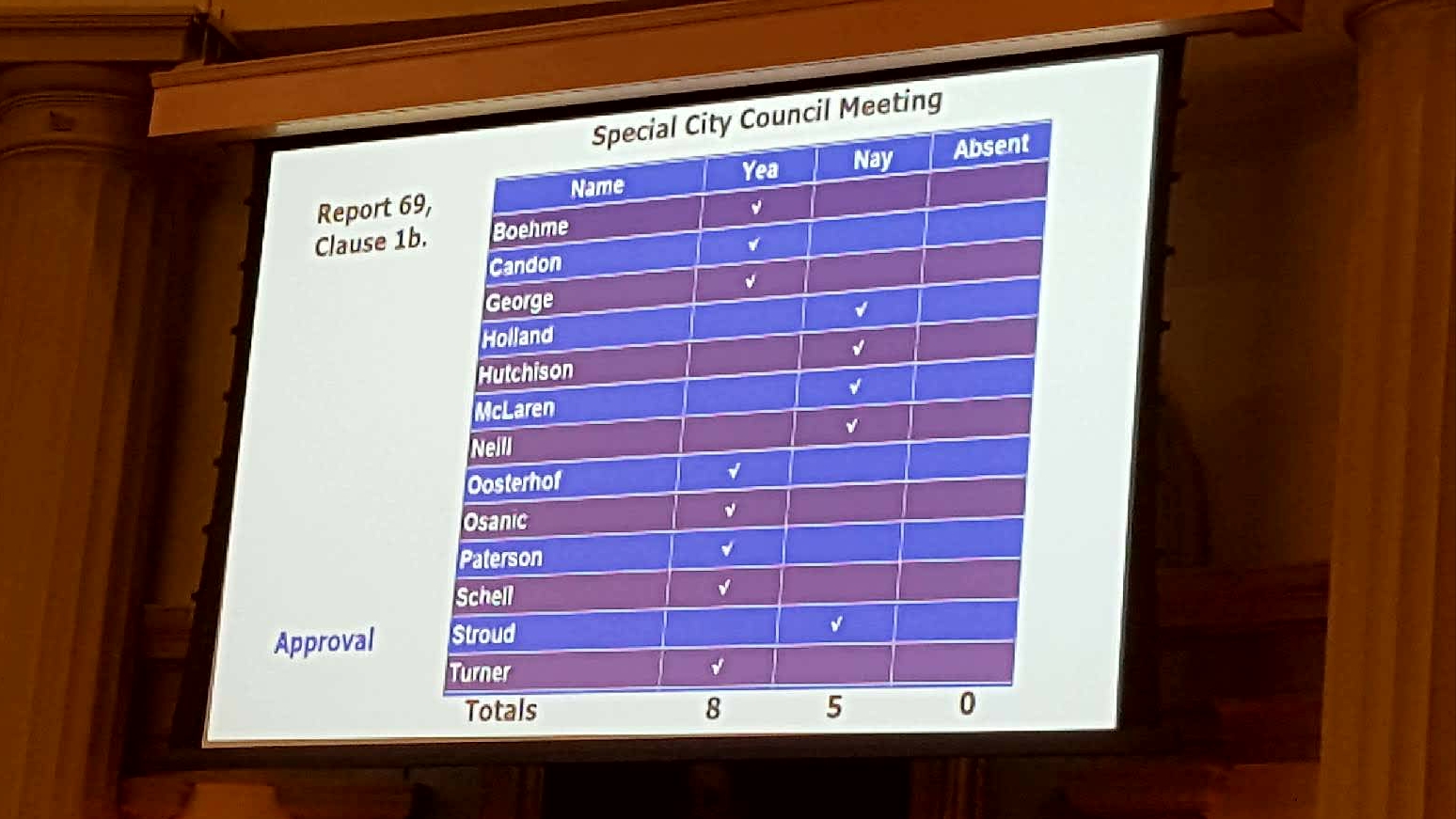 After 50 years of community-wide debate, last night's council vote was one for the history books. Wrapping up two full nights of questions, discussion and deliberation, City Council voted 8-5 to approve construction of the Third Crossing. I'm so excited to see us move forward with a bridge that will connect the city's east end and north end, unifying our community in an incredible new way! I truly believe this bridge will benefit Kingstonians across our community, both west end commuters and east end residents. The Third Crossing will ease traffic congestion in the downtown, and it will help to revitalize the north end. This was a momentous vote that paves the way for a project that will have a lasting impact for decades to come.
The one condition council set out is that all of the funding from upper levels of government must be in place before the city will proceed with construction.  The financial plan approved by council will allow us to build the bridge without raising property taxes, but that requires the provincial and federal governments to each cover 1/3 of the total $180M cost of the bridge. With last night's vote, the city has committed its 1/3 share of $60M towards the bridge (of which $30M will come from property taxes and $30M will come from fees paid by developers). And earlier on Tuesday, we heard the exciting news from Ontario's Minister of Transportation Steven Del Duca that the province is on board with its $60M investment in the Third Crossing.
That leaves just one piece remaining; a commitment of $60M from the federal government. While there is still more work to be done to get this last share of funding, here's the exciting part: Kingston is no longer alone in its push to secure federal funding. The provincial government will now be working with us to get the federal share and finally put shovels in the ground.
Our federal MP Mark Gerretsen is a big supporter of the Third Crossing and he has committed to fighting for this last $60M that we need for the bridge. It sends a big signal that both the province and the city have committed to the Third Crossing and momentum is really starting to grow. So stay tuned, but I for one am looking forward to a new 21st century bridge for a leading, innovative 21st century city!