New Real-Time Tracking for Kingston Transit!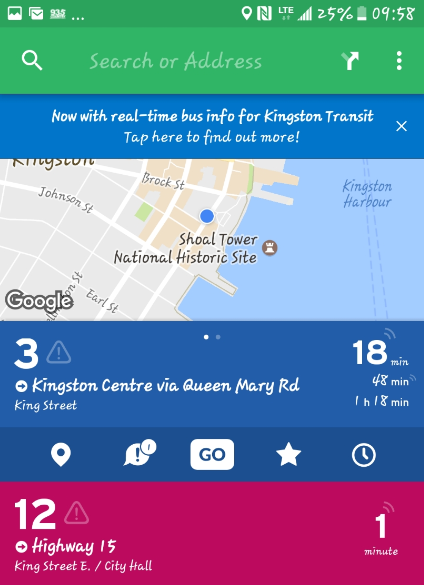 Today it just got easier for Kingstonians to take the bus! Kingston Transit is making real-time arrival and departure information available for all city buses. Now you can know precisely when your ride will arrive at your chosen bus stop! This technology makes taking transit more convenient; you will now know exactly when to leave home or work to catch the bus – no more questioning whether the bus is late or if, by chance, you missed it!
Getting set-up with the technology is easy. If you have Google Maps on your phone, you're already set to go. If you don't, you can download Google Maps, the Transit App or the City Transit App on whatever device you use – for free. This is a perfect example of how innovative technology can be used to offer better and more efficient city services to Kingstonians! These are the kinds of initiatives that continue to move us forward together as a smart and livable, 21st century city.