Emerging Entrepreneurs Right Here in Kingston

Economic development is critical to the future prosperity of our city, and in my view one of the most important ways we can grow our economy is by growing new businesses right here in Kingston. This is a key part of my vision to make Kingston a smart city, where we create an environment where innovation and entrepreneurship can flourish, and harness the ideas and the young talent coming out of our three post-secondary institutions.
A great example of fostering innovation and entrepreneurship right here in Kingston is the Queen's Innovation Connector (QIC). Last week I had the opportunity to attend the 5th Annual QIC Summer Initiative Final Pitch Competition and I was blown away by the products and services pitched by students.
Here's how it works. The Queen's Innovation Connector Summer Initiative (QICSI) a 17-week paid summer internship offering participating teams seeding funding, mentorship and access to the great existing local resources. At the end of the internship eight teams made their pitch to compete for the top prize of $30,000 for their business.
The top prize went to RockMass Technologies who have developed a device to map rock with the aim of improving safety and efficiency in the mining, civil engineering, and exploration industries.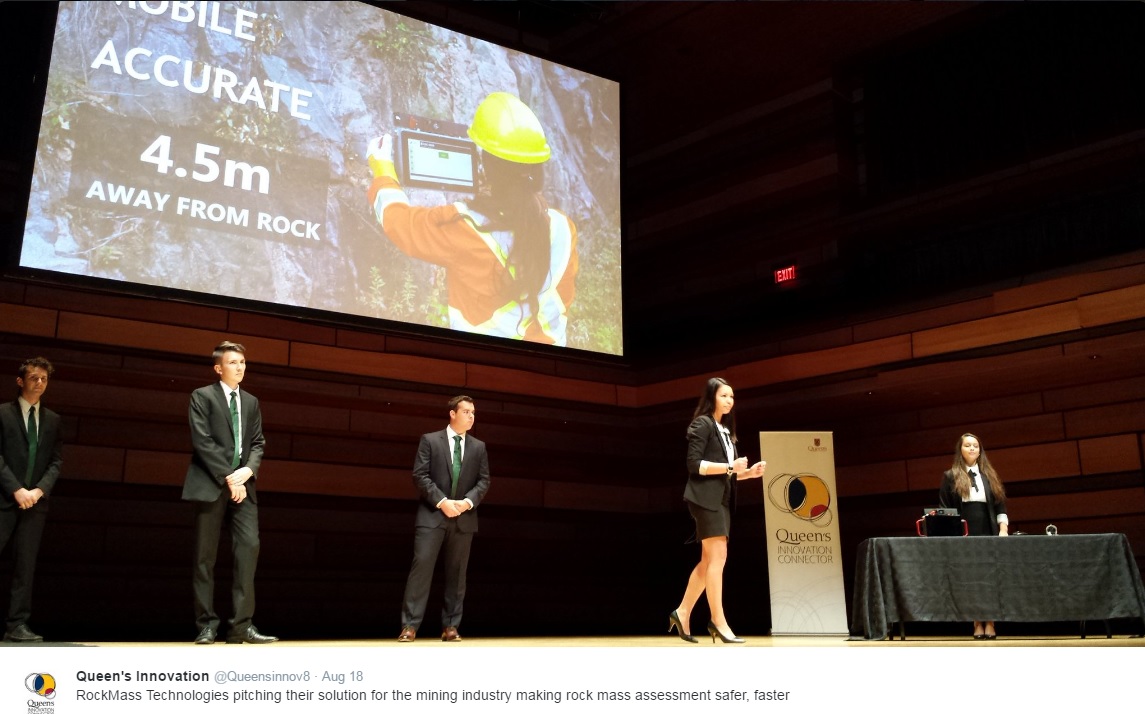 The QIC competition is a great demonstration of the incredible talent and emerging entrepreneurs we already have here in our city. What a great opportunity we have as a community to support these new businesses, and in so doing establish future investment and job creation right here in Kingston.