From the Mayor's Chair – July 11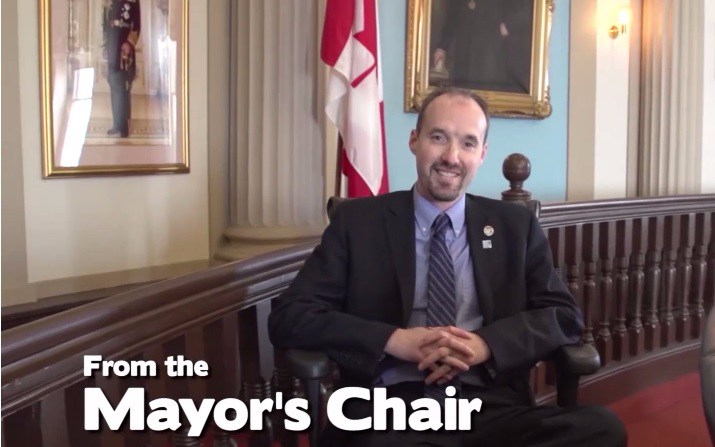 Check out the latest version of From the Mayor's Chair, where I break down the decisions of Council in 2 minutes!
The July 11 Council meeting began with the proposed vision for the future of Kingston Pen and Portsmouth Olympic Harbour – the product of 18 months of community consultation. After several hours of debate and discussion, Council formally approved the vision. Next Council approved a pilot project that will give residents the option of paying for parking downtown with a smartphone. The project will be introduced later this year. Finally, Council approved a new plan that will close a portion of Napier Street to traffic next to 671 Brock Street creating a pedestrian lane between Churchill Park and the new park land slated to go on the site of the old St. Joseph/St. Mary Catholic School.
Watch the July 11 edition of From the Mayor's Chair HERE