From the Mayor's Chair – June 20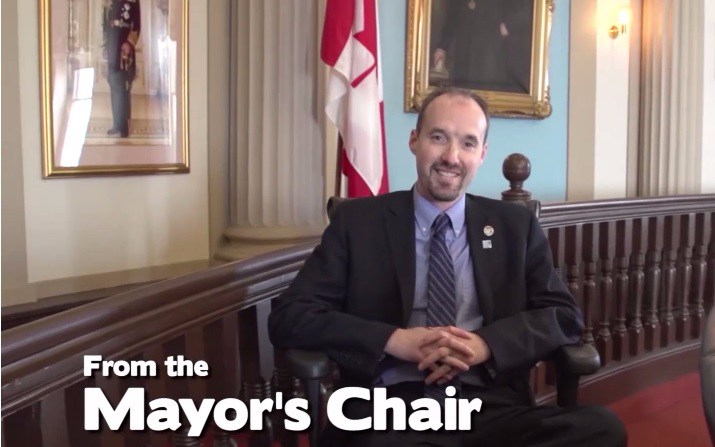 Check out the latest version of From the Mayor's Chair, where I break down the decisions of Council in 2 minutes!
The June 20 Council meeting began with a presentation from the startup company Dropbike on a pilot program for a bike share service in Kingston. Council approved the program so soon the distinctive orange bikes will become available around the city. Council also approved a new public education campaign to prepare for next year's referendum question on ranked ballots. Voters will be asked whether they want to change the way that Mayor and Councillors are elected. The campaign will focus on providing the public with information on a ranked ballot system so they can make an informed decision next fall. Finally, Council passed a motion to rename the existing P.U.C. dock in Breakwater Park to "Gord Edgar Downie Pier".
Watch the June 20 edition of From the Mayor's Chair HERE