Introducing a Bike Sharing Pilot Program in Kingston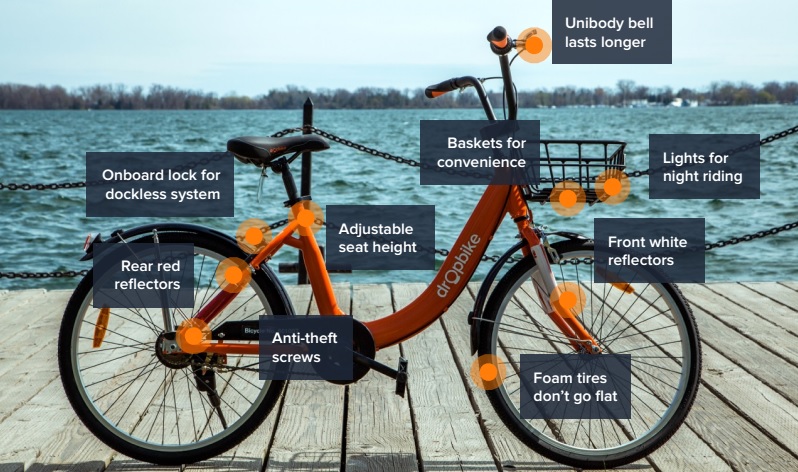 This week City Council approved a pilot program to test Kingston's very first bike sharing service! This pilot program will run throughout the summer and into the fall. Soon you'll be able to look for distinctive orange bikes set up at a number of locations in and around the downtown.
So how does it work? To use this bike share you'll need to download the Dropbike app on your phone and set up an account with a deposit. When you want to take a bike for a ride, you just scan the code on the rear of the bike to unlock it. The bike is then yours to ride at a low cost and once you're done you take a picture of the bike with the app on your phone (to verify its condition and location). One of the most innovative features of this service is that it is a "dockless" system, so the City doesn't need to invest large amounts of money building docking stations or hubs where the bikes are kept. In this case there is no cost to the City at all.
This pilot program is a good way to test the market to see how well a bike sharing program would work in Kingston. As a city we are working to promote active modes of transportation, and we are making a number of investments in trails and cycling lanes that make it more enjoyable and convenient to get around town on a bike. Having some bikes located at the base of the K&P trail, along downtown Princess Street, or at Breakwater Park could be great for those looking to explore our beautiful city!
To learn more about how Dropbike works check out this short video: https://www.youtube.com/watch?v=FLwegm-c3II