From the Mayor's Chair – May 3
Check out the latest version of From the Mayor's Chair, where I break down the decisions of Council in 3 minutes or less.
Highlights from the May 3 Council meeting include a a focus on National Youth Week, May 1-7. Members of the Y2K Kingston Youth Strategy presented the city with an award recognizing Kingston as a Youth Friendly Community. Council also heard from the United Way, Home Base Housing and the Kingston Youth Shelter about youth homelessness initiatives currently underway in the city to end youth homelessness. Council approved the continuation of the the popular transit pilot program offering free bus passes to high school students, this program continues to be cost-shared with the school boards.  Council also approved additional funding towards the visioning exercise for Kingston Penitentiary and Portsmouth Olympic Harbour scheduled to begin later this spring.
Watch the May 3 edition of From the Mayor's Chair here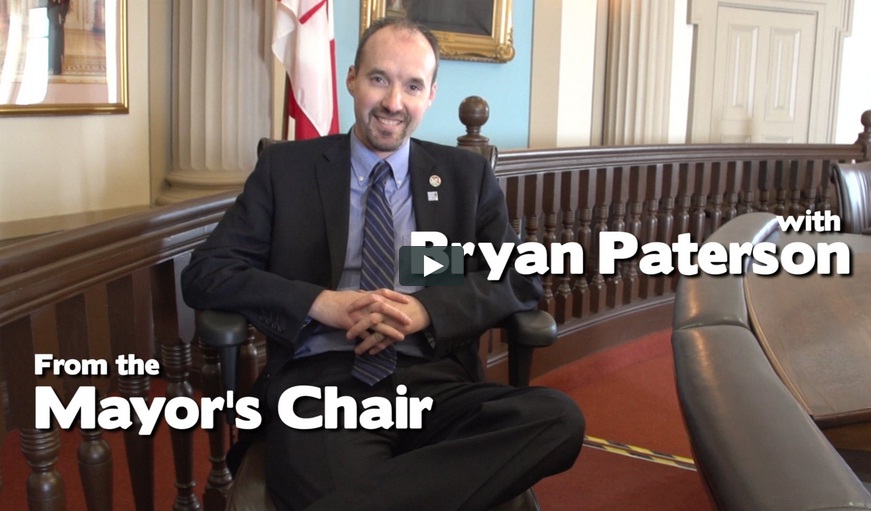 For previous From the Mayor's Chair segments visit the media tab at the top of this website.