The Future of the Marine Museum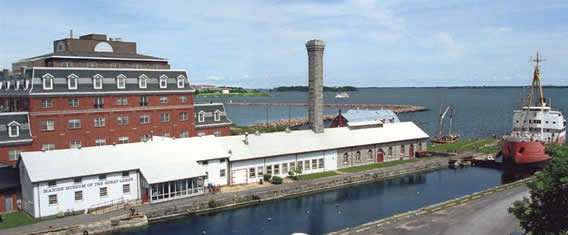 The Marine Museum is a valued institution that plays an important role, alongside many other Kingston museums, in highlighting our local history and culture. Back in January the federal government sold the waterfront property including the Marine Museum and dry dock to Jay Patry Enterprises.  This week we learned that the Marine Museum has been given a deadline of August 23 to either negotiate a lease with its new landlord, or find a new home. Although it appears the door is still open for the museum to stay where it is, this will require a successful negotiation between the museum and the landlord.  
My hope is that a deal can yet be reached between the two parties which would allow the Marine Museum to stay in its current location. Should this not be possible, a new location might be the outcome and this is why Council previously discussed the matter and made plans of how we could best offer our support. Last year Council authorized $50,000 in special funding to be made available to the Marine Museum to develop a plan of action in the event they need to move locations.
I hope creative ideas and discussions continue with all parties to find a viable path forward for the museum. I believe the city has demonstrated our commitment to supporting both parties in finding a solution while at the same time recognizing our responsibility to manage limited municipal tax dollars.