Innovative Redevelopment of a Former School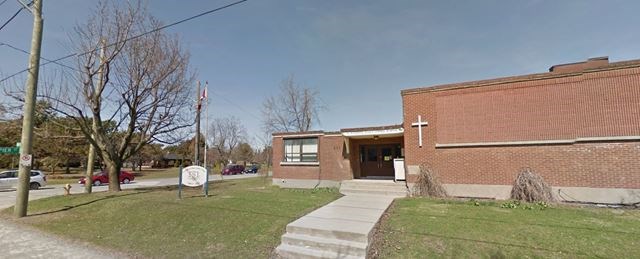 School closures can be difficult for any community to deal with, but with some creative thinking at the city level we can turn a negative into a positive by encouraging smart redevelopment. A good example of this approach is with the former St. Joseph/St. Mary Catholic School at the corner of Brock and Napier Streets in the downtown.
Earlier this year the City purchased the property from the school board with a goal of redeveloping the site, and just this week City Council approved a concept plan to bring new life to the site. While there is still public consultation to come and details to be worked out, the future use of the property is shown below.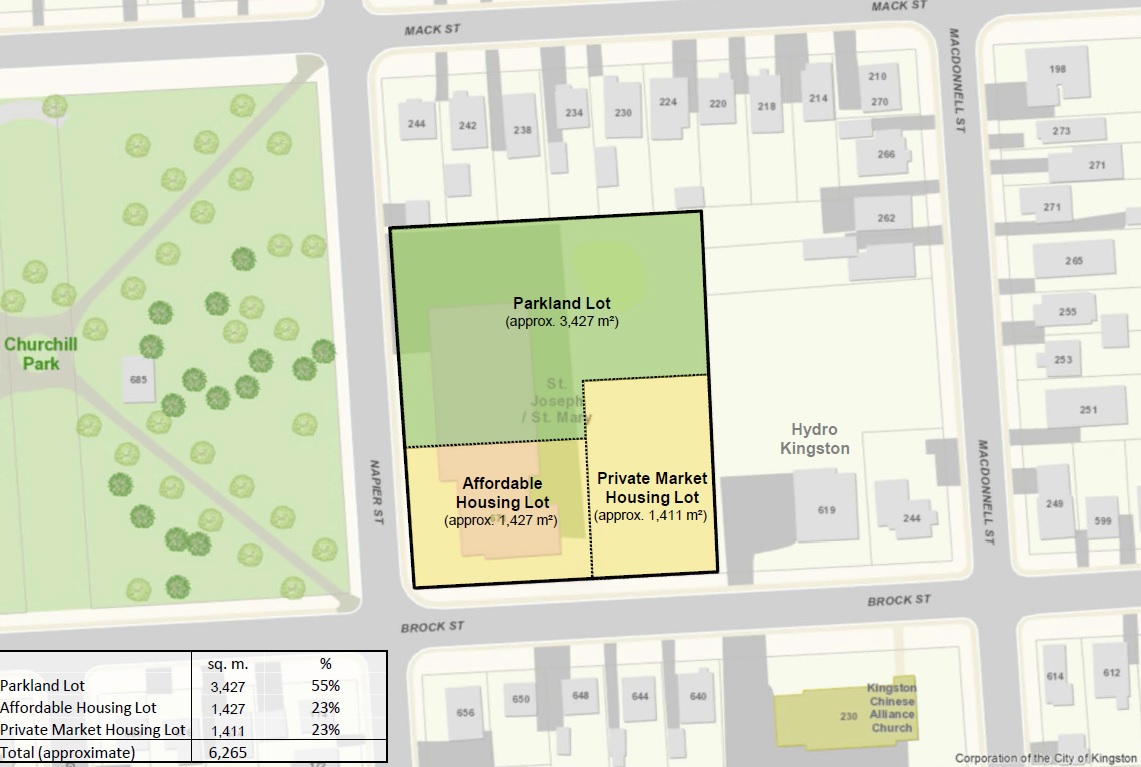 As shown in the concept plan, the new vision for the property will incorporate both parkland and affordable housing, both of which are important priorities for our city. The parkland is a great addition to an area of the city lacking in green space. And the affordable housing units in this location will aid our larger goal of pulling affordable housing away from the Rideau Heights neighbourhood and integrating it throughout the city.
This plan also includes a creative element that is being tried out for the very first time. The city will sell off a portion of the site for private development, which will provide revenue to invest back into the affordable housing component and funds to acquire additional parkland in the downtown. This sort of innovative redevelopment is exactly what a smart and livable, 21st century city is all about! Stay tuned for more details on this exciting redevelopment project.