Learn more: Third Crossing video
The Third Crossing is the single largest infrastructure project ever considered for Kingston, and so it's very important to me that all residents in our city have a chance to learn about the details of this project and provide their input. Check out this short video to learn more about the Third Crossing bridge and how it supports our transportation needs now and into the future.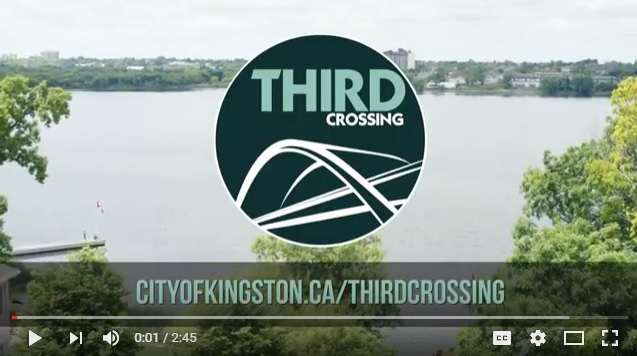 As we move toward getting the Third Crossing to shovel ready status we are working hard to engage all residents on the importance of project. To learn more about the project visit the city website here
I am looking forward to the public open house in September when the draft design concept for the bridge, roadway and landscape will be presented!