Let's Chat! Introducing #MayorChats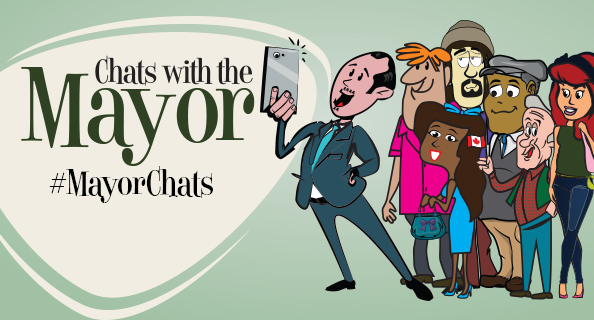 I want to chat with you – and i'm coming to you to do it!
I am thrilled to launch a new outreach initiative today called Chats with the Mayor. I know Kingstonians care deeply about our community. I also know Kingston residents are busy. That's why I am launching an initiative to connect with Kingstonians where they are to talk about what matters to them. 
One of the keys to building a Smart and Livable 21st Century City is hearing from residents by creating opportunities for residents to engage in City business and provide your feedback without the structure of a formal meeting.
Have thoughts or ideas on hot topics such as the airport expansion, downtown highrises, the Third Crossing, the Kingston Penitentiary site – or any other city-related issue, service, program or facility?  Chat with me about them!
Look for me – and the "Chats with the Mayor" banner – around the city and at community events. Find out where i'm going to be on twitter using #MayorChats