Kingston Penitentiary Open for Tours This Summer!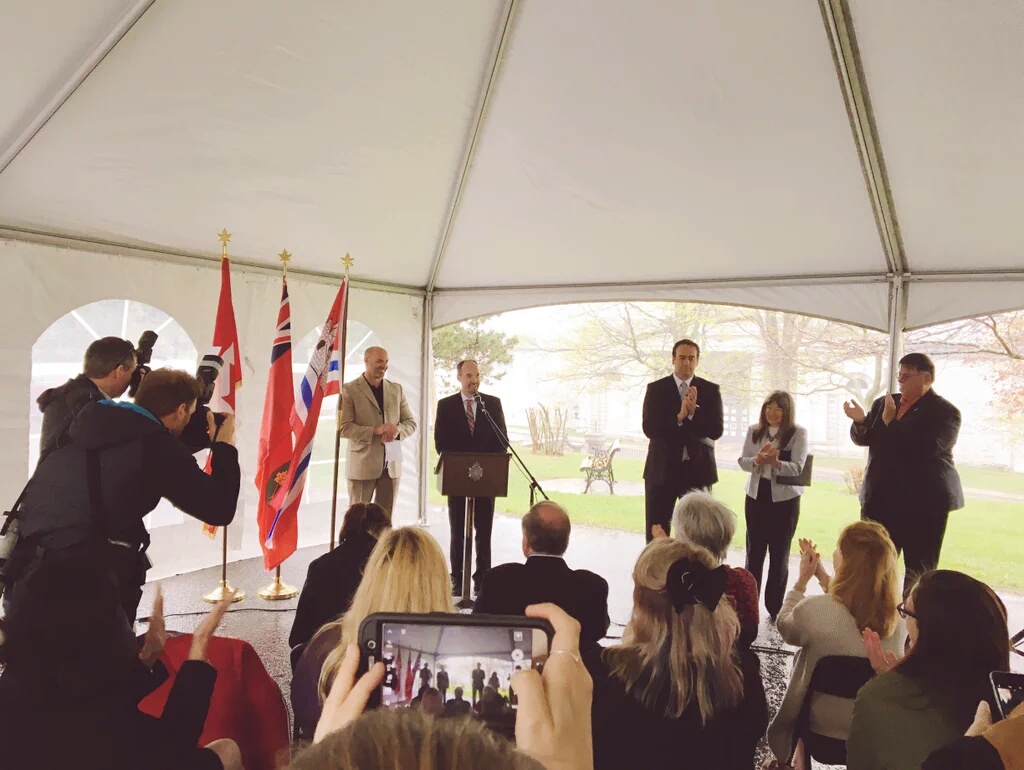 Today I am thrilled to announce Kingston Penitentiary will be open for tours starting in mid-June and running throughout the summer. I know this will be exciting news not only for Kingston residents eager to get a glimpse inside the tall walls of the penitentiary, it also promises to be a huge attraction for tourist and visitors from across the region, the country and around the world.
What is especially great about the timing for these tours is how they will set up the visioning exercise for the Kingston Pen property that will be taking place this fall. My hope and expectation is that during the summer tour season we will attract international attention and world class development opportunities for Kingston Pen and neighbouring Portsmouth Olympic Harbour.
To make this announcement even better, half of the net proceeds from these tours will benefit local youth initiatives through the United Way of KFL&A. The proceeds will be used to establish a youth fund and provide a tremendous resource to address key local issues like youth homelessness, youth employment and youth engagement.
An opportunity like this doesn't happen without a lot of cooperation and creative thinking. Over the last number of weeks it's been amazing to be a part of a cooperative agreement between all three levels of government: Corrections Canada (federal), the St. Lawrence Parks Commission (provincial) and the City of Kingston. I would personally like to thank Corrections Canada for their willingness to open the doors of Kingston Pen for tours this summer, and St. Lawrence Parks Commission for overseeing the operations of the tours.
This promises to be a summer to remember here in Kingston! As mayor it's my great pleasure to invite the world to our city this summer to visit Kingston Penitentiary and take in the many amazing sights and events our community has to offer.
Tickets for the tours are expected to go on sale in mid-June, more details are to come. Tickets will be sold online only at www.KingstonPenTour.com