Looking Ahead to the 2017 Budget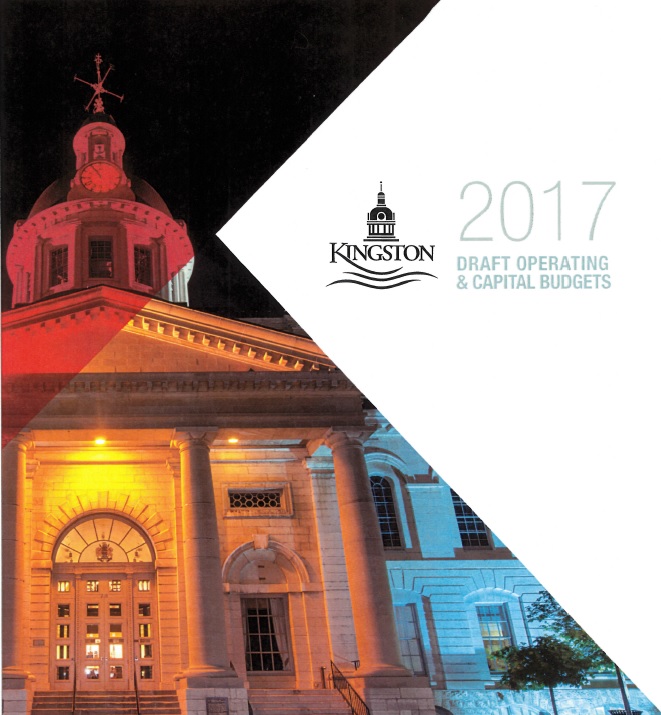 City Council will be spending several nights next week reviewing the draft operating and capital budget for 2017. I've had a chance to read through the highlights, and I'm very pleased city staff are proposing a budget that limits the tax increase to 2.5% while maintaining all existing frontline services. By finding efficiencies, growing the tax base and securing more grants from the provincial and federal governments, we're looking to limit operating increases to only 1.5%, with the remaining 1% dedicated to improving our roads and other infrastructure.
The 2017 budget also includes some exciting new investments such as:
$2 million towards a revitalized downtown transit terminal
$4 million for new buses to expand transit service on Sundays and holidays, and to prepare for the launch of a new express bus route on Montreal Street in 2018
$1 million in new investment for affordable housing
close to $1 million to implement the Waterfront Master Plan – projects include designs to revitalize Richardson Beach and work on the existing bathhouse,  and the creation of a new waterfront pathway behind the Pump House Steam Museum
Building a smart and livable city is a vision for the entire community, but city hall has to take the lead. With this budget we can make some important investments while still living within our means, and that's exactly the sort of smart budgeting we should expect in a smart city!
Budget presentations and deliberations are taking place November 21 to 23, 2016. For more information including meeting agendas and documents please visit the City of Kingston website, here