State of the City 2018: Looking Forward to an Exciting Year Ahead!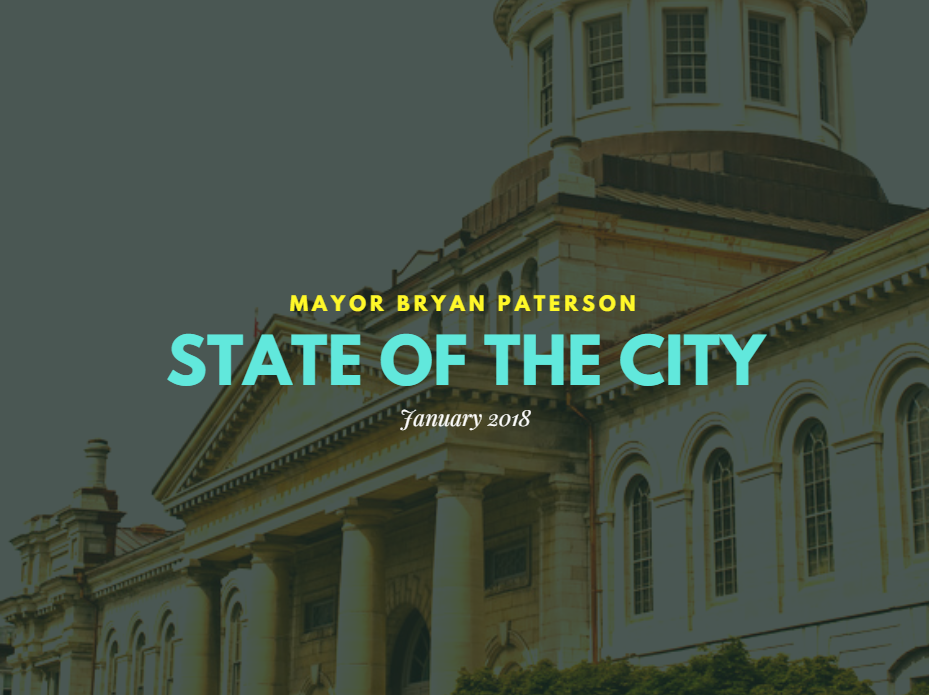 Over the next few weeks I have the privilege of giving a 'State of the City' address to a number of organizations across the community. This annual presentation is always a great opportunity to update Kingstonians on the latest news, the status of projects, or anything else that's happening across the city. Here are a few things that I'm highlighting in this year's state of the city address, as we look forward to an exciting and busy year ahead:
Airport Expansion: shovels will soon be in the ground as work begins to expand the terminal building and extend the runway.
Rideau Heights Community Centre: this new facility is set to open soon, with a whole variety of activities and programs offered for all ages.
John Counter Boulevard Overpass: construction is slated to begin later this year on the overpass over the rail line. This is part of the work to widen John Counter Blvd to 4 lanes between Princess St and Sir John A Macdonald Blvd.
Mayor's Innovation Challenge: it's incredibly exciting to see students at our post-secondary institutions jump into this competition. I'm looking forward to seeing their proposals later next month, and awarding the winning team a paid internship with the city this summer!
Belle Park Visioning: following last fall's decision to close the existing 9 hole golf course, the work now begins to map out the future of this urban green space. Watch for opportunities coming soon to share your thoughts on what should be included in the final vision.
Third Crossing: the current plan calls for final design work to be finished this year, and then shovels in the ground starting in 2019. Of course all of that work depends on securing a $60 million contribution from the federal government. Stay tuned on this one!