The New DASH System: Keeping You Better Informed

One of the key elements of the Smart and Livable 21st Century City vision is to utilizing technology to find efficiencies in city processes and to make it easier for residents to stay up to date with what's going on both in their neighbourhoods and across the city. A great example of this is the new online development-and-services hub, called DASH, a system that tracks new development applications in Kingston.
The DASH system aims to enhance transparency by allowing Kingtonians to view development proposals across the city. Interactive maps show the specific properties where current development applications are being processed. Maps also highlight where the city has plans for new residential, commercial and industrial development, as well as the neighbourhoods in the city where you are permitted to install a secondary suite in your home without needing re-zoning approval.
The DASH webpage – www.CityofKingston.ca/DASH – is very user-friendly, taking only seconds to quickly zoom in on areas of interest to you. For example, below I have included a screen shot of current development proposals in the downtown core. On the website you can click on each of the blue dots to get more specifics about what is being proposed for that property.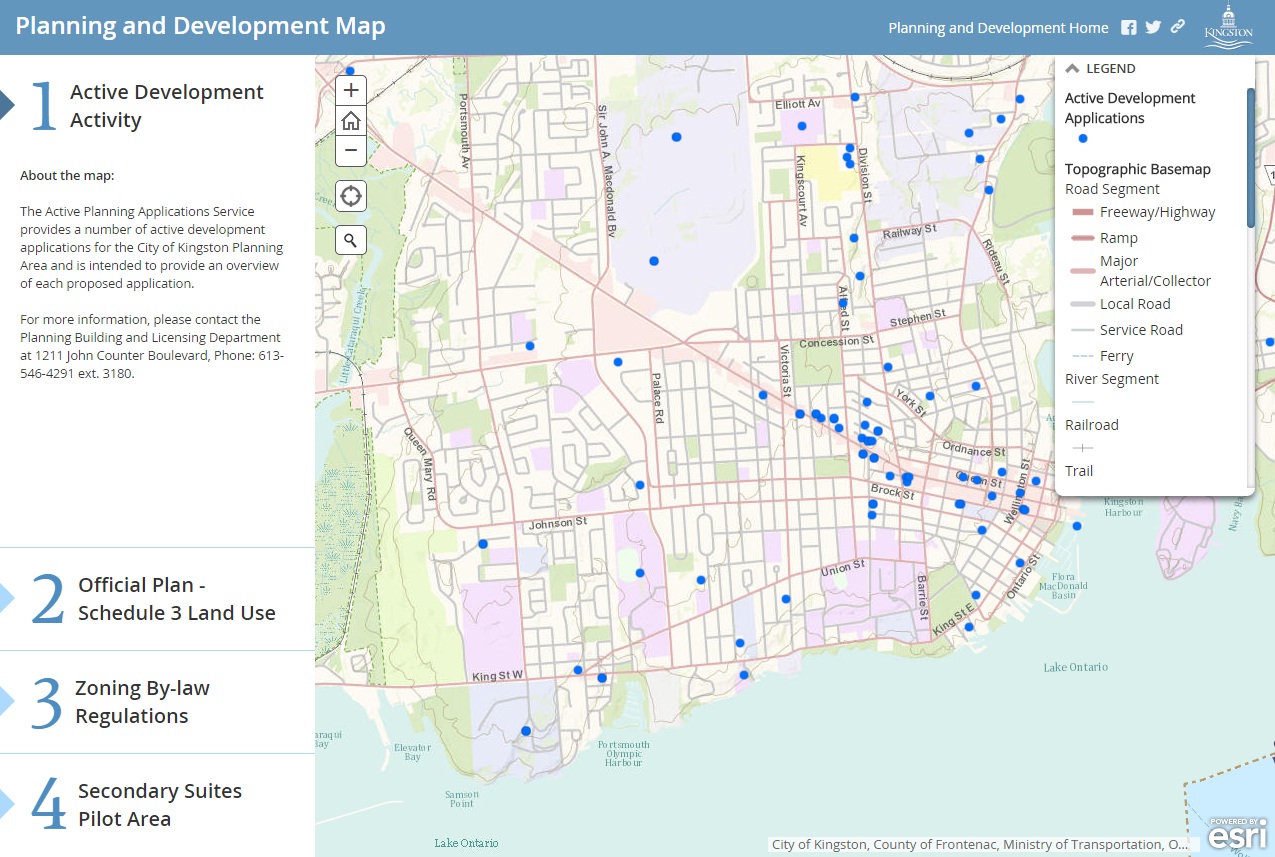 I encourage you to check out this great new feature. Allow DASH to help you learn more about what's going on in Kingston and stay engaged as we move our community forward.