The Proposed Scotiabank Centre: A Great Story for the Downtown
One of the most interesting items on our September 1 City Council agenda is a proposal for a new Scotiabank Regional Banking Centre at the corner of Princess and Wellington Streets. If you are trying to picture this location in your mind, it is currently three vacant store fronts –a rather sad sight in our vibrant downtown. The proposal coming forward to build the Scotiabank Regional Banking Centre will be a huge boost for the downtown, bringing more jobs and economic activity into the core of the city. But it's also going to greatly improve the streetscape of our downtown corridor, Princess Street.
The interesting twist is that in order for this new development to go forward, City Council must allow the owners to demolish the existing building. Now in a city like ours, where history and heritage are vital to our identity and character, demolition of a historical building is not something that we take lightly. But unfortunately in this particular case, there is no way to restore the historical facade of this building because the original stone was damaged beyond repair when it was covered by a 1970s era yellow stucco surface – the surface that can been seen today.
So if City Council blocks demolition of the building we get this (current view of the buildings):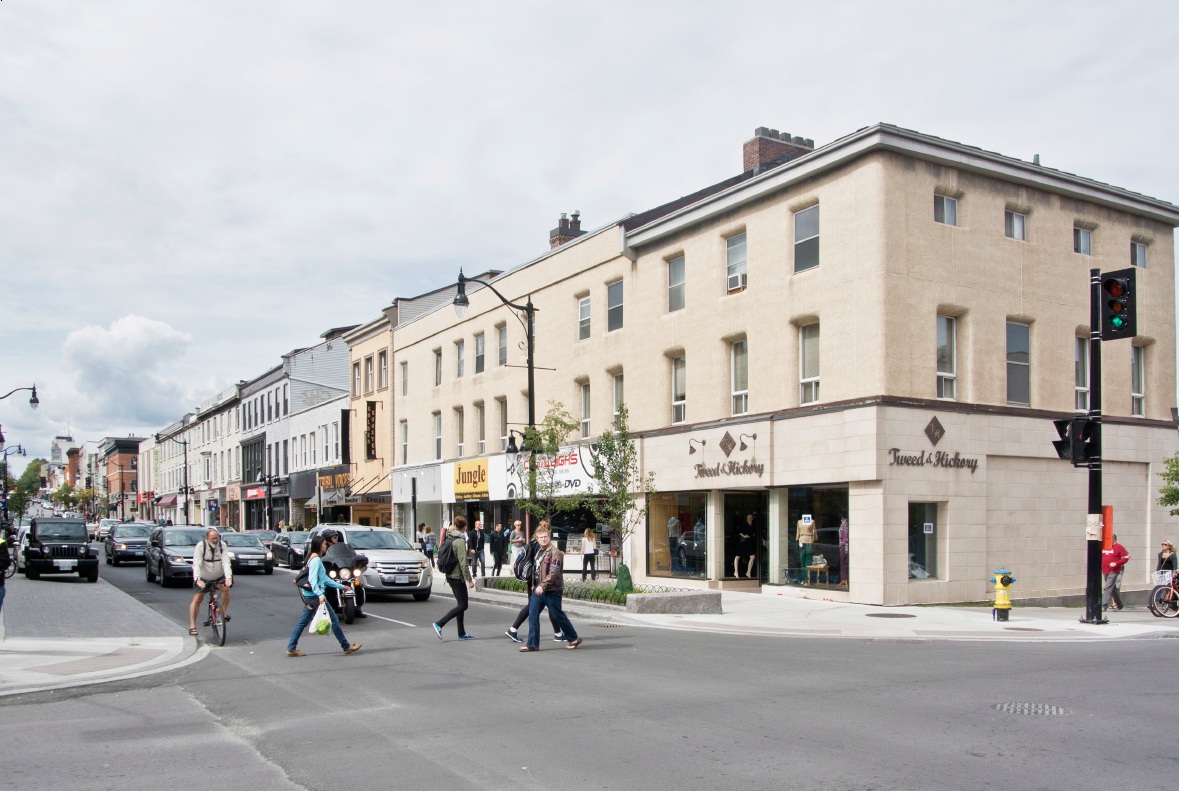 And if City Council allows demolition of the building we get this: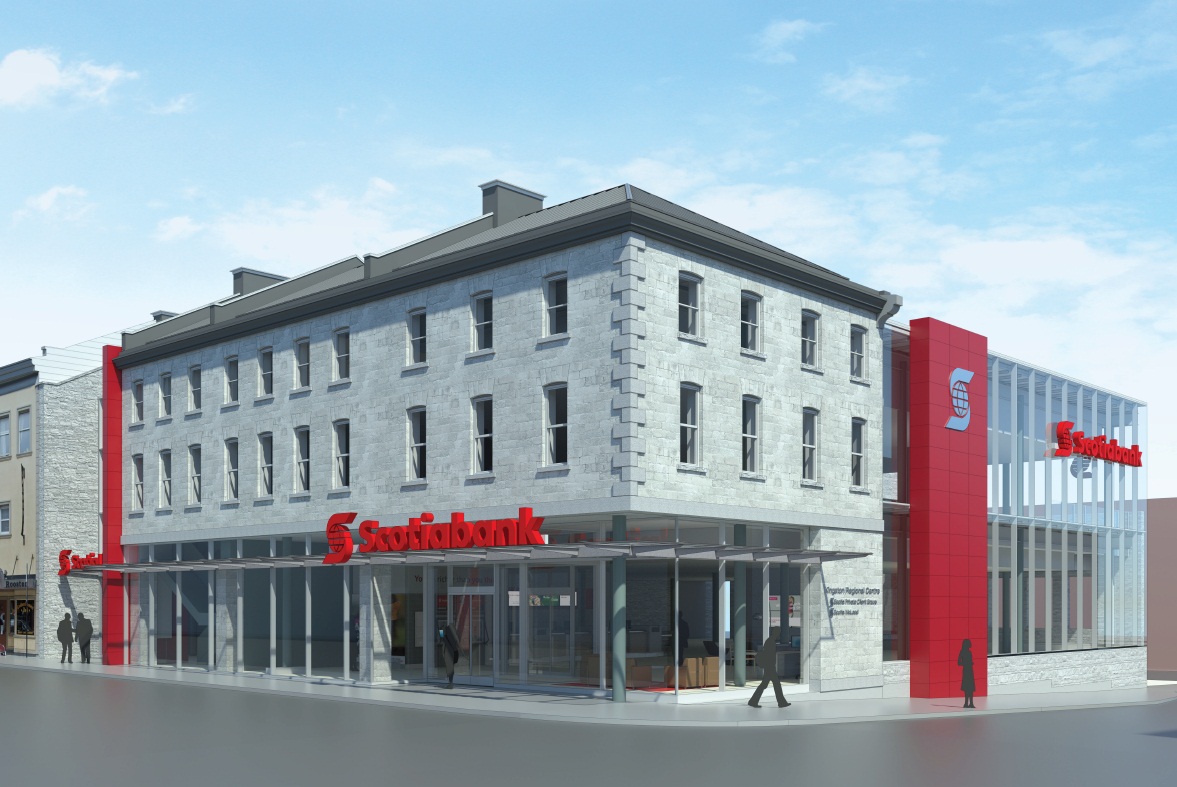 The choice is pretty clear in my books. This is one case where demolishing a historical building, hidden beneath an ugly 70s –era exterior, leads to a much better result. I will be asking City Council to approve demolition – so that we can improve the visual appeal and character of our downtown.