Watch: 2017 State of the City Presentation
Each year the Mayor of Kingston is invited to deliver a "State of the City" address at our local Rotary Clubs. This is an important touch point to let Kingstonians know the progress being made and what's ahead in the coming year.
Thanks to Station 14 I am able to share with you this video of the 2017 State of City presentation, as presented in full, from February 14, 2017.
Watch the presentation here by clicking the image below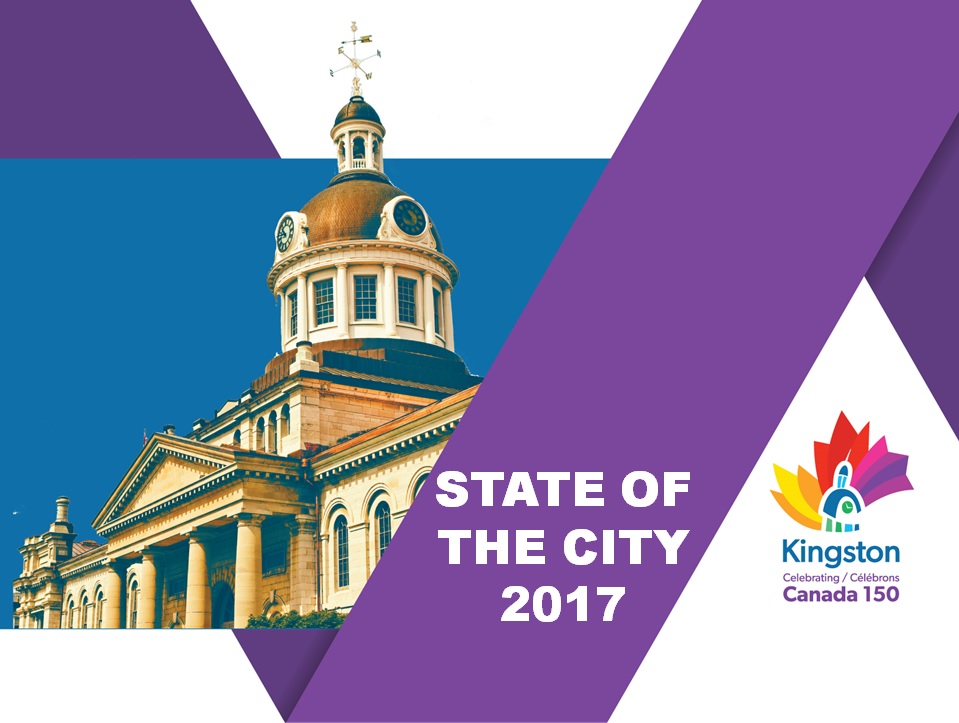 If you are interested in having me present at your association, organization or club please connect with my office at mayor@cityofkingston.ca