What We Could Do with the Confederation Basin Promenade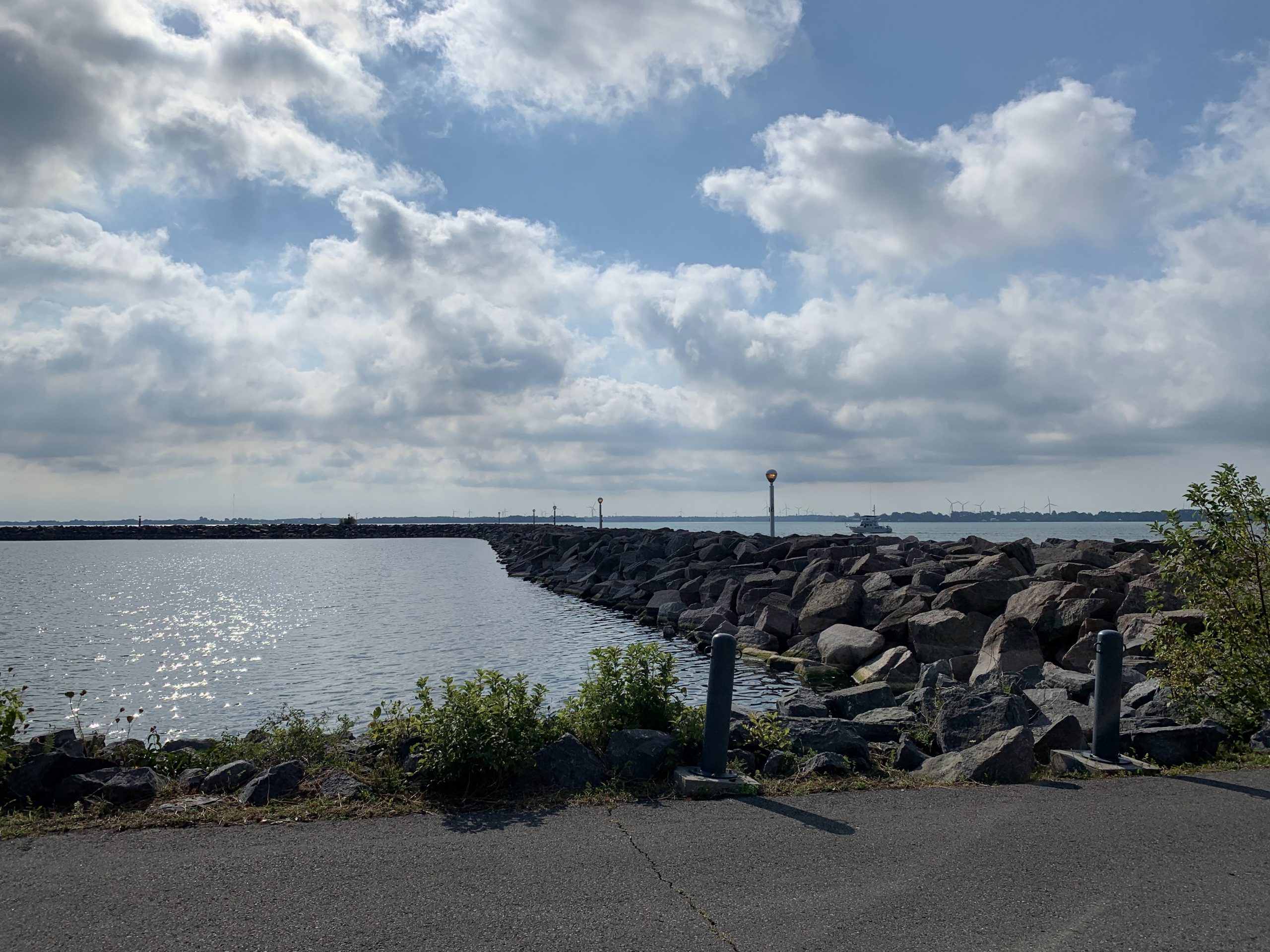 Right now the City is working on an exciting waterfront project, the promenade down here at confederation basin. The plan is to create a walkway along the section of the breakwater that is behind me and make a space for people to be able to enjoy amazing views of the waterfront and the city's shoreline. The design work is expected to be done in 2022 with construction set to begin in 2023. Council has set aside just over $2.6M to complete the walkway, but over the last number of months we've heard lots of other ideas from the public about how to make this walkway even better. For example, we could extend the walkway all the way across to the lighthouse at the end of the breakwater and create a lookout space. We could widen the walkway, add bollard lighting, and add custom architectural elements. We could even add space for public swimming. I think all of these are great ideas but they also add to the cost of the project. The pandemic has put a real strain on city finances and right now our priorities are to maintain city services, finance affordable housing, and support individuals and businesses that have been hardest hit by public health restrictions.
To be frank, we can't invest more public dollars in this project when there are so many more pressing needs in our community. That's why as Mayor, I'm putting out a call to interested private donors. With a private donation, or group of donations, we could match the city's investment and take this promenade from good to amazing. You can learn more about the basic design and what could be possible by following the link in the comments below. My hope is that with the help of a community partner or private donors that we can make this an incredible space that residents would be able to enjoy for years to come.
https://getinvolved.cityofkingston.ca/confederation-basin-promenade