Bike Lanes, Sidewalks & Reduced Traffic Lanes: What's Your View?

At the May 2nd meeting City Council will be asked to endorse a new plan for the portion of Bath Road that runs from Bayridge Drive west to Collins Bay Road. The plan calls for new bike lanes and sidewalks that will allow residents to safely walk or bike along a section of Bath Road where it is currently difficult to do either. The catch is that in order to make room for the new sidewalks and bike lanes, the width of this section of Bath Road will need to be reduced from 4 lanes to 2. Here is a visual of what this section of Bath Road would look like: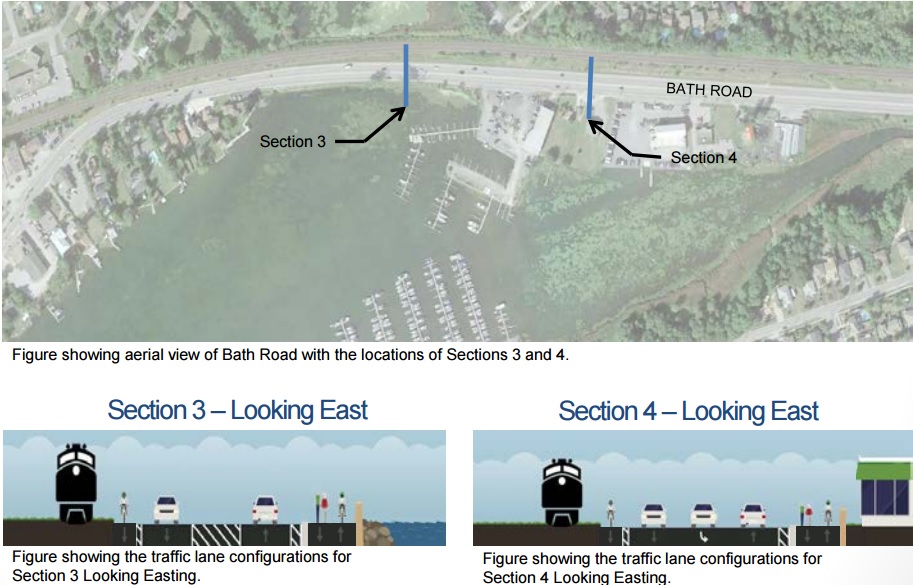 So what do you think? I'm looking to get feedback from residents on this proposal in advance of City Council's vote, so please take a moment to vote in the poll below.
[polldaddy poll=9732669]