Kingston 150: An Amazing Weekend of Sesqui Celebrations Ahead!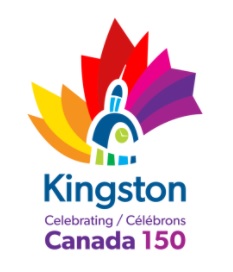 This week a whole team of city staff, community groups and tourism partners are busy preparing for a Canada Day weekend to remember! As Canada's first capital city and the home of our nation's first Prime Minister Sir John A. Macdonald, there is no better place to celebrate Canada's 150th birthday than here in Kingston. I'd like to invite all Kingstonians to join us! Here are a few of the highlights to watch for:
Friday 10pm: Join me for the official launch of the new City Hall lighting system, where we will light up City Hall with a Canada-themed motif for the weekend.
Saturday 11am: Join me at the downtown Metro parking lot for the annual Red and White people parade. Come dressed in red and white and be a part of the biggest Canada Day parade we've ever had as we march down Princess St to City Hall.
Saturday 12pm: Our annual Civic Ceremony is a great chance to show off our pride as Canadians and to recognize this year's civic award winners and a number of other special guests who are coming to Kingston to celebrate Canada's 150th.
Saturday 1-6pm: Lots of things to do in a festival atmosphere downtown, including a vintage ferris wheel, musical performances, wagon rides, inflatables and lots of other great family friendly activities.
Saturday 10pm: The absolute best fireworks display in Kingston's history, best viewed from Confederation Basin in front of City Hall.
There are many other great activities running throughout the weekend including musical performances on the Sesqui Stage at City Hall, Artsfest Kingston in City Park, and free admission to the Pump House Steam Museum on Saturday. Kingston Transit will also have express bus routes and an expanded service schedule on July 1 to make it convenient to get around the city. I hope you'll join me for what will definitely be a Canada Day to remember!