Your Feedback: Potential New Downtown Condo Development
One of the most important debates we are going to have as a community this year will centre on condominium development proposals and what these will mean for the future of our downtown skyline. To help get this community conversation going, I'd like your opinion on a proposal by Homestead Land Holdings that is expected to come forward at the February 18 Planning Committee meeting. The Homestead proposal is for two 20-story condo towers along Queen Street.
Here is a drawing of the first proposed condominium tower and office building complex that would be located on Queen Street between Ontario and King Streets (where there is currently a surface parking lot).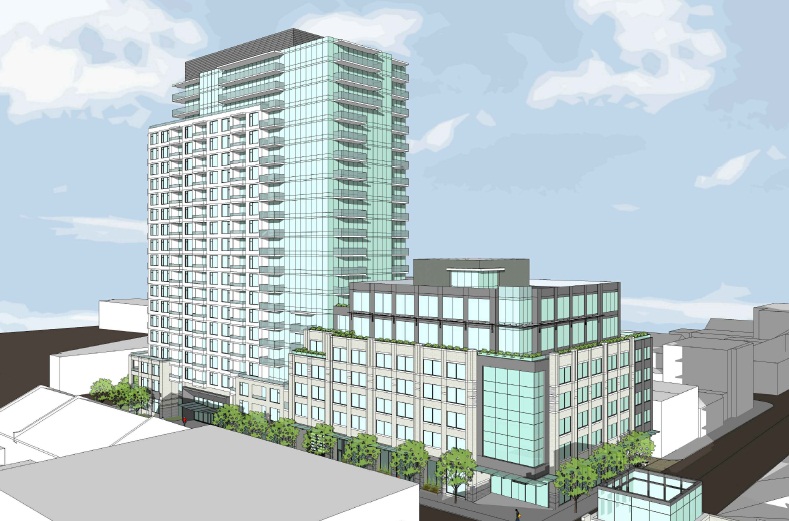 Here is a drawing of the second proposed condominium tower that would be located next to the Goodlife Fitness building at the corner of Queen and Wellington Streets (also currently a surface parking lot). Note that the four story red and white brick building, seen on the right hand side of the image below, is a proposed parking garage half of which would be for public parking use in the downtown.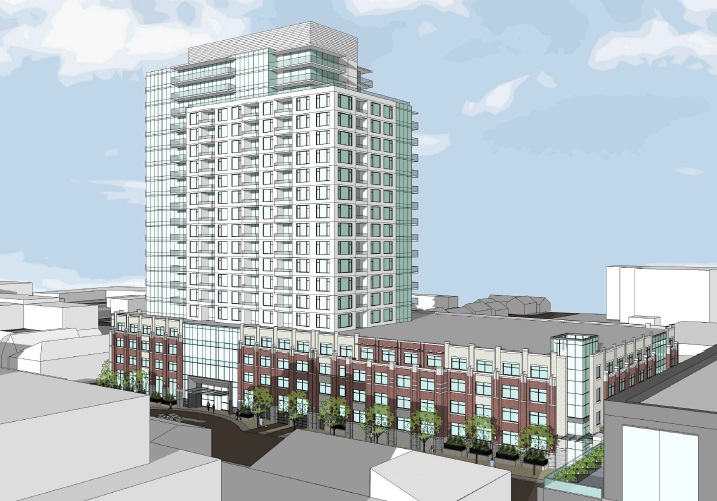 To get an idea of what the developments might look like from the street, here is an image of the street view looking up Queen Street from the intersection of Queen and Ontario Streets.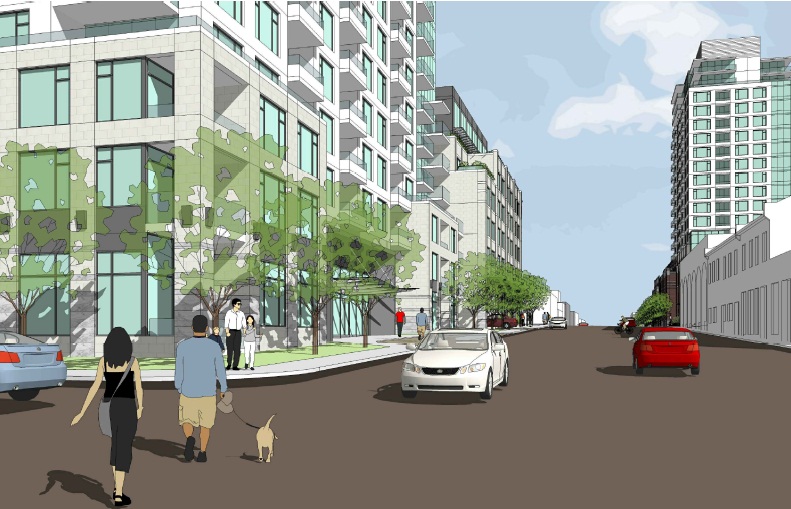 And finally here is the street view looking down Queen Street towards the water.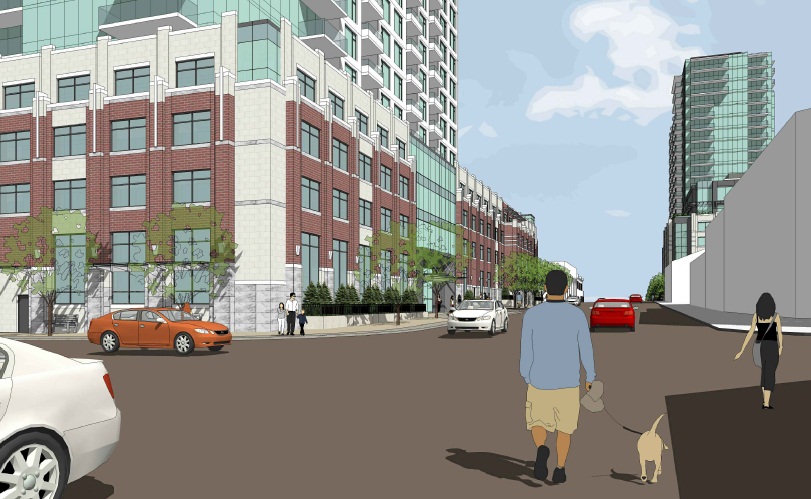 So, what do you think?
[polldaddy poll=9288964]