Kingston Penitentiary Visioning Exercise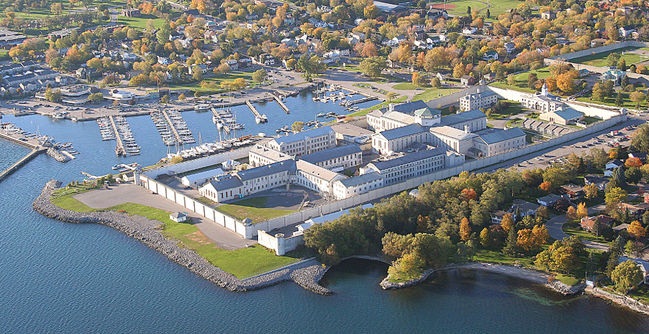 Today I am very excited to announce a community visioning exercise for Kingston Penitentiary, led by Canada Lands Company in partnership with the City of Kingston, to take place in 2016. This visioning exercise is a critical step towards crafting a new future for the KP property and surrounding properties, including the Portsmouth Olympic Harbour.
I am very pleased the federal government has chosen to partner with the city on this visioning exercise and that our community will have a voice in determining its future. The City of Kingston will work in collaboration with Canada Lands Company, the federal government agency responsible for development and disposal of strategic surplus federal properties, to deliver the community visioning exercise. The visioning process will include the KP property, owned by Correctional Services Canada, the adjacent property and waterlot, owned by Fisheries and Oceans, and the City of Kingston owned lands at Portsmouth Olympic Harbour. By examining all sites together we can establish a single, cohesive plan for this entire segment of Kingston's waterfront.
This visioning process will give all Kingston residents a voice in what the future of these properties will look like. Although the details of the visioning exercise plan still have to be worked out, the aim is to engage the public in a number of ways using the City's website, social media and public meetings. We will share the plan as soon as it is developed.
The redevelopment of KP together with Portsmouth Olympic Harbour represents an enormous opportunity to create an incredible tourist destination, to provide access to a beautiful piece of waterfront and to facilitate new development that will bring a refreshed vibrancy to the Portsmouth Village area and to the city as a whole.
As we look forward to 2016, stay tuned for your chance to provide input!
Read the press release here – Visioning Exercise Announced for Important City of Kingston Waterfront Properties Including the Former Kingston Penitentiary